These are great features to have going during your virtual event. Make sure you check them out!
Add a URL link to a partnering website and a video that will play automatically directly before your film.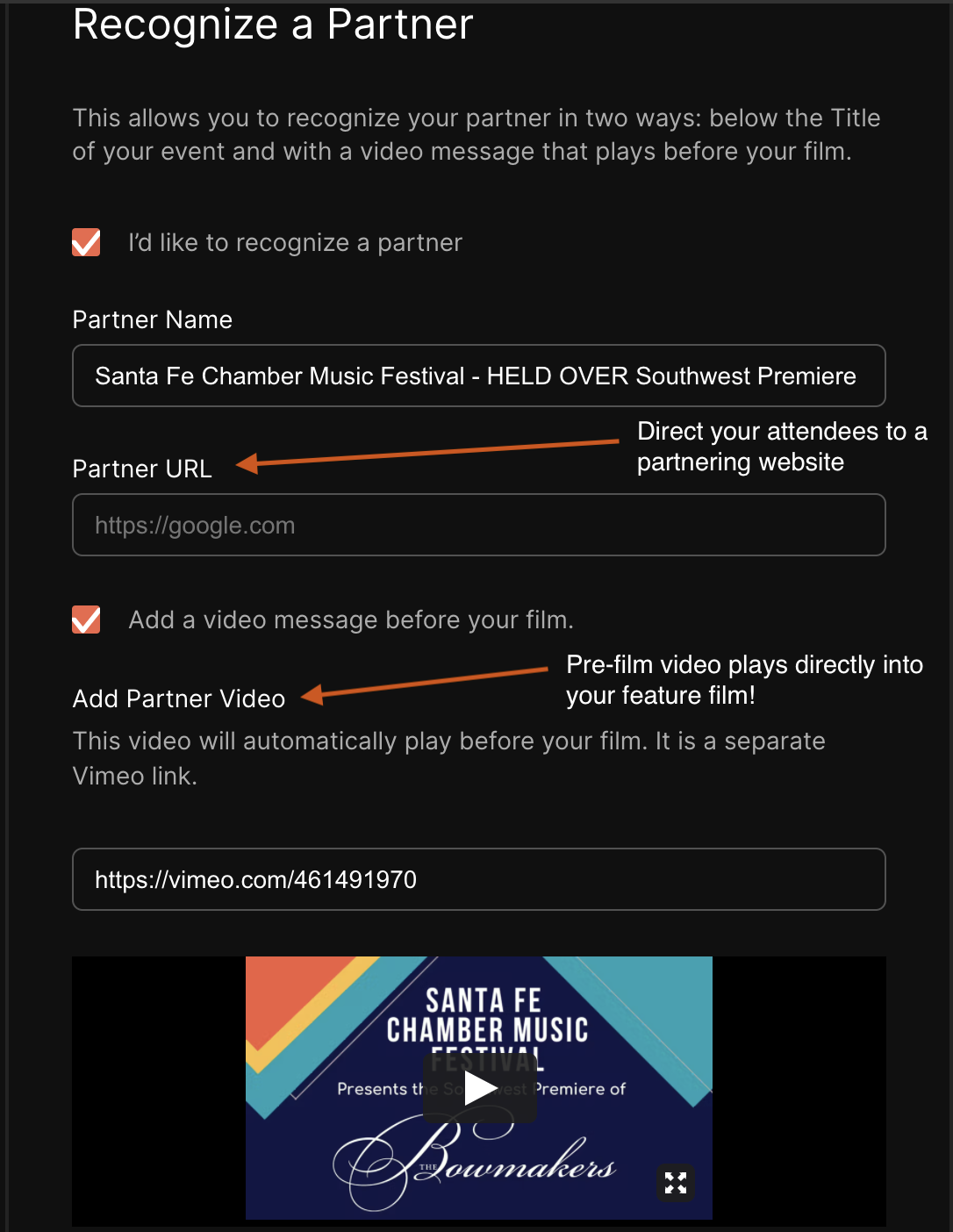 Donations: request them pre-film, post-film, in your Support Us section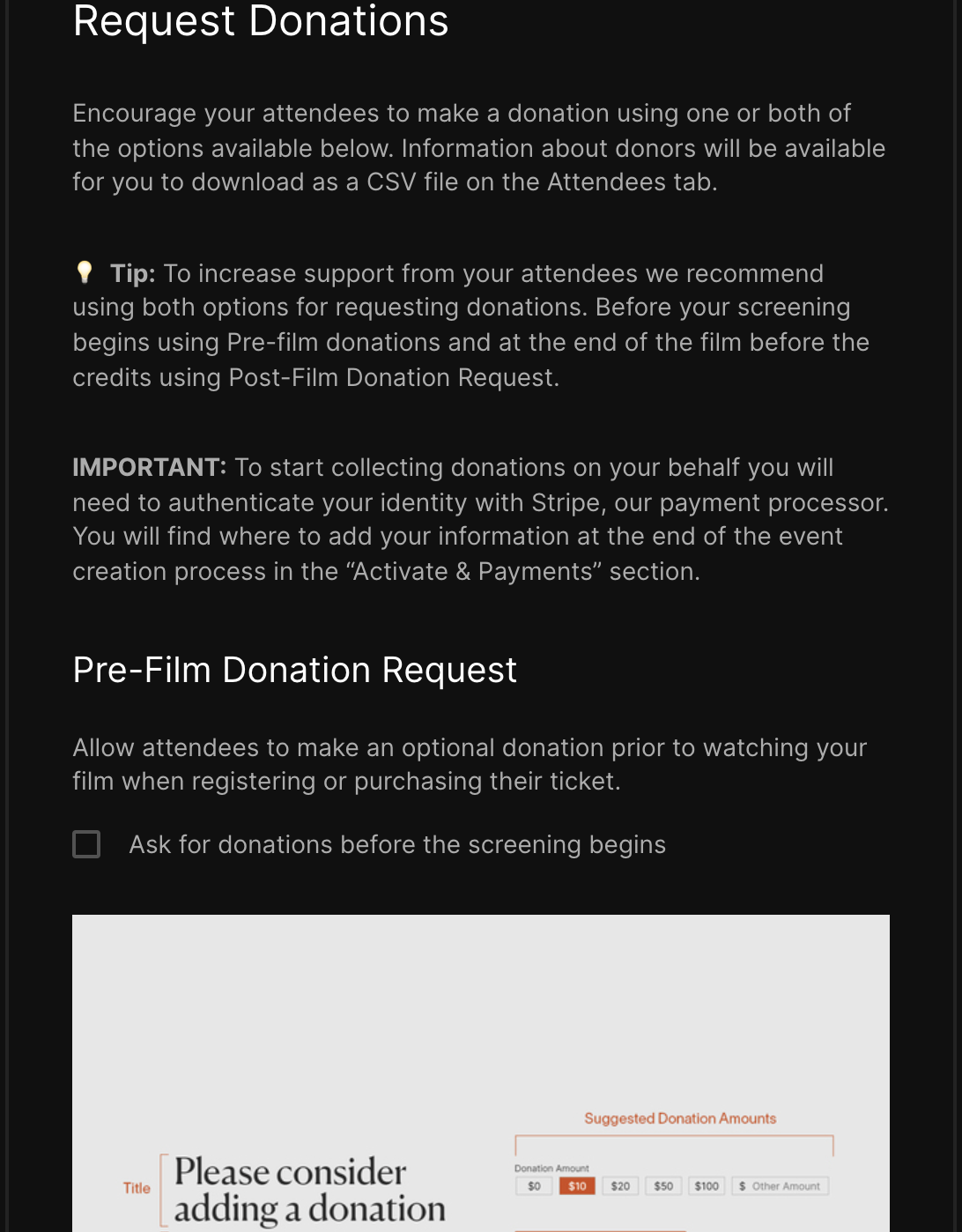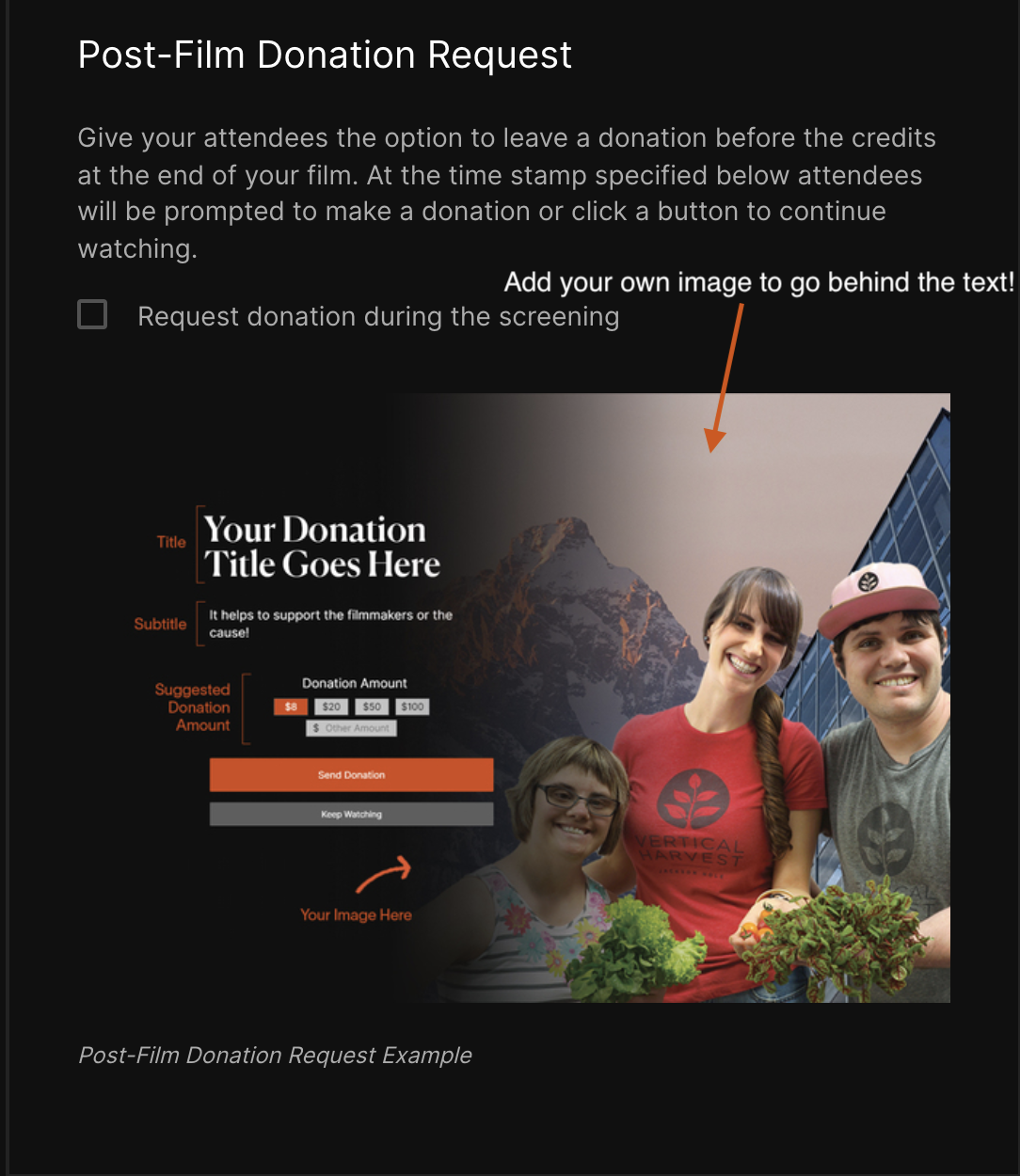 You can use a site like Canva to create unique donation cards for your Support Us section!
Spruce up your About section! Create different sections, add bolding and italics, and bullet-pointed lists using Markdown Formatting. Add images and a welcoming video message too.