We are so glad to hear you enjoyed the feature and are interested in purchasing the film team's film!
If the option to make a purchase is available you can find it easily under the Support Us tab on the event page.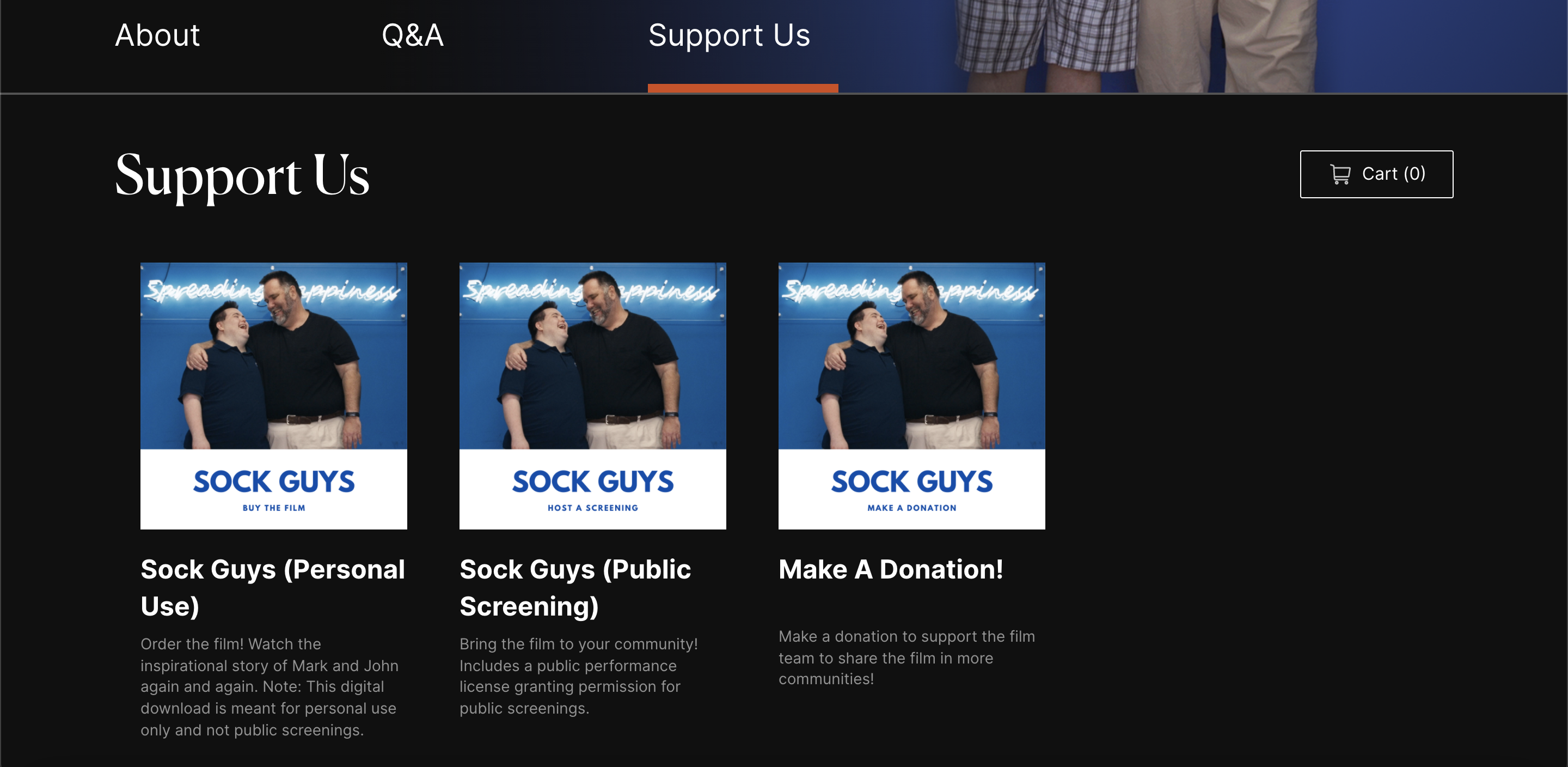 Please note these orders will not be fulfilled by Show&Tell and will come from the film team directly.
To contact the film team about the status of an existing order you can do so in the top right hand corner of the event page here: