You can cancel your course subscription at any time. To cancel your subscription, login to the Educational Course by hitting the login button on the Show&Tell website.
Login to your course and click on your profile picture to reveal a drop-down menu. Then, click the "manage subscriptions" button.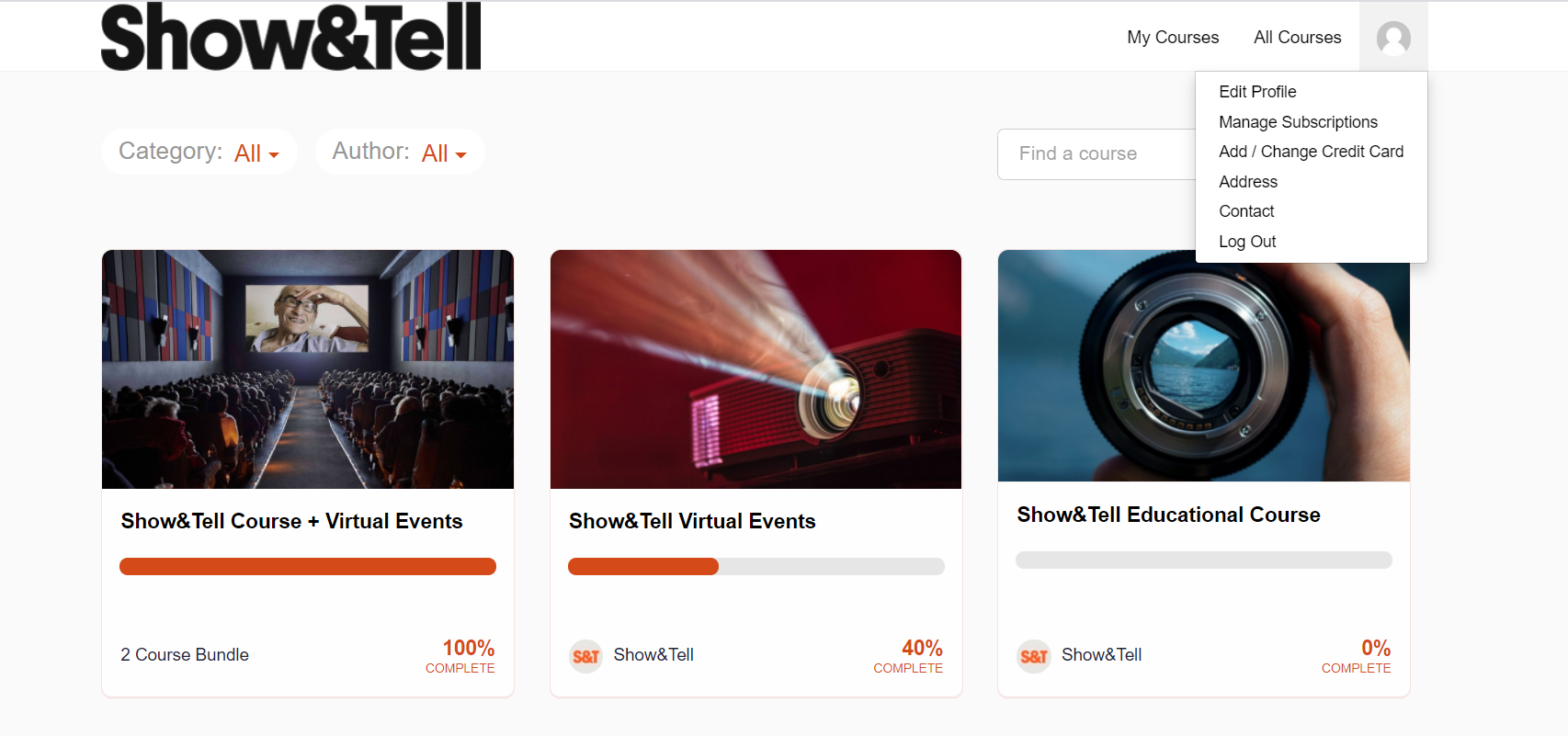 Your active subscriptions will be listed. Identify the subscription you would like to cancel and hit the "cancel" button on the right side.