Yes, there are a few ways to sell tickets for your feature on Show&Tell.
Read, 'Types of Events you can Host on Show&Tell'
Sell Tickets
This option will allow viewers to purchase tickets. As with collecting emails, all of this information will then be available for you to download through our Analytics tab.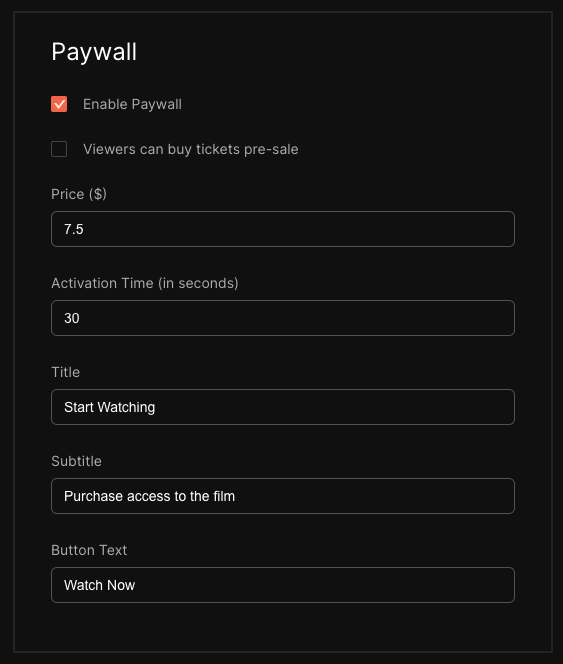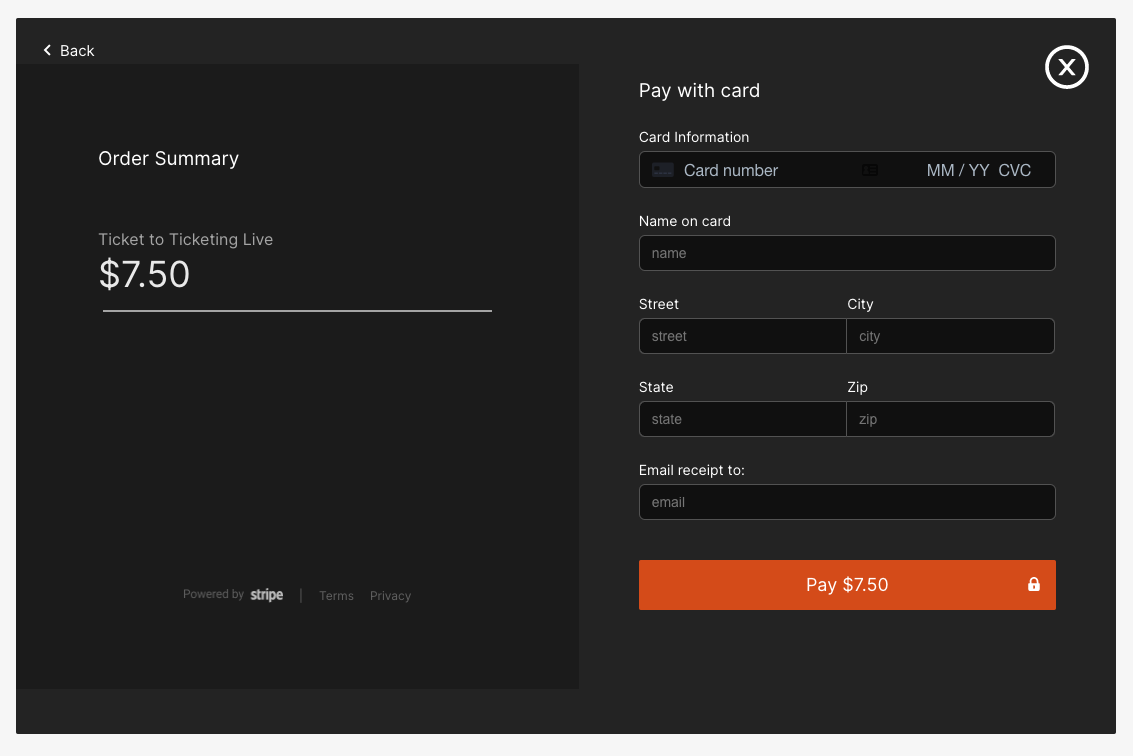 If you'd like to use this option, check the "Enable Paywall" box and then provide the below information. Note that if you would like viewers to be able to buy tickets before the event goes live, also check the "Viewers can buy tickets pre-sale" box.
Price: This is how much each ticket will cost. Your event will have a "Buy Ticket" button with the cost of the ticket.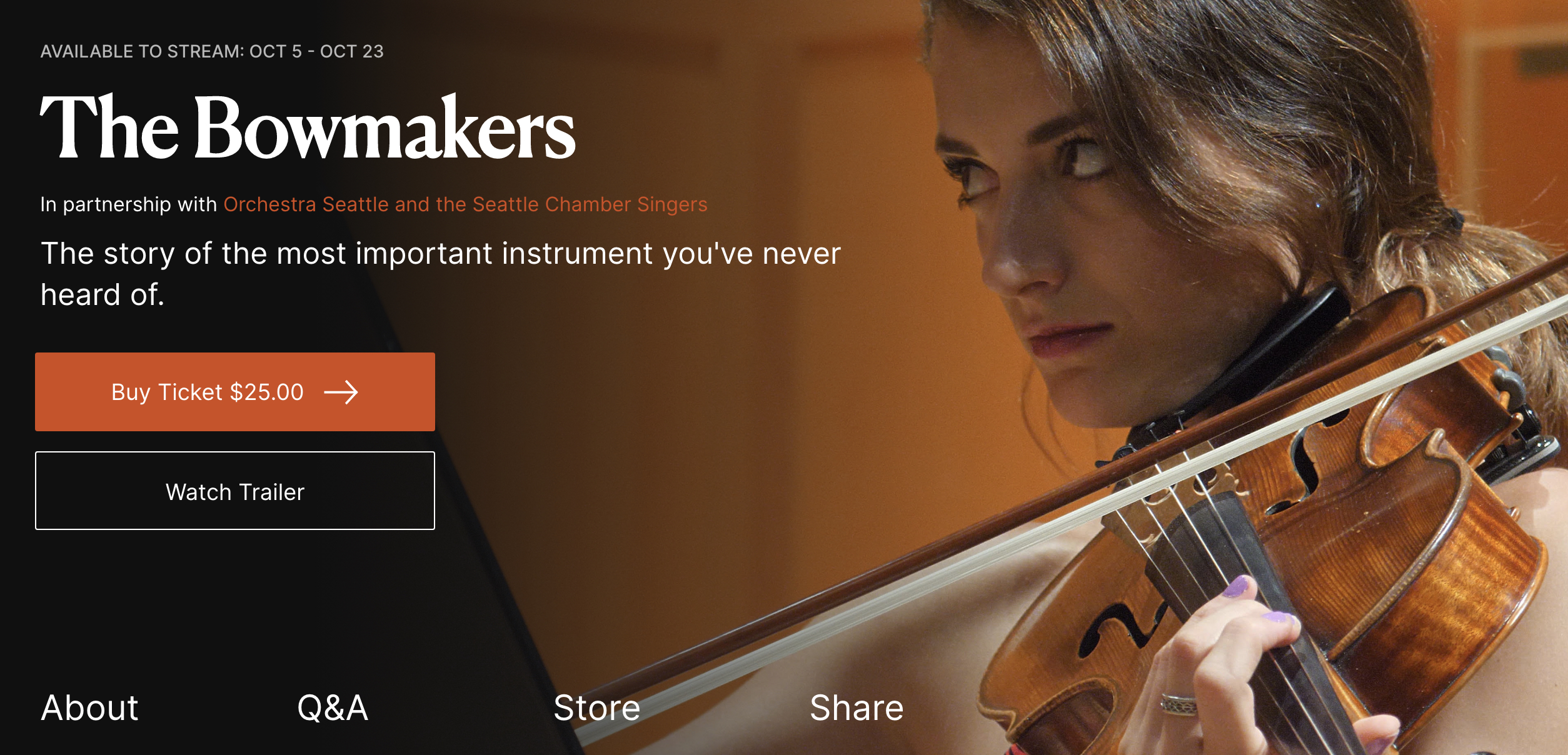 To Request Donations With Tickets
To request donations with the sale of your tickets, navigate to the "event details" section on the back end of your virtual event page.
If you'd like to use this option, check the "ask for donations" box and fill in the information below.
Donation suggestions (up to four)
Title of donation request
Subtitle
Button text