There are a couple ways to recognize your partner during your virtual event.
Feature Your Partner
In the "Event Details" section on the back end, you can choose to "Recognize a Partner." You can feature your partner organization in the "In partnership with" section right underneath the title of your event. You can hyperlink to your partner's website.
On the event page it will look like this: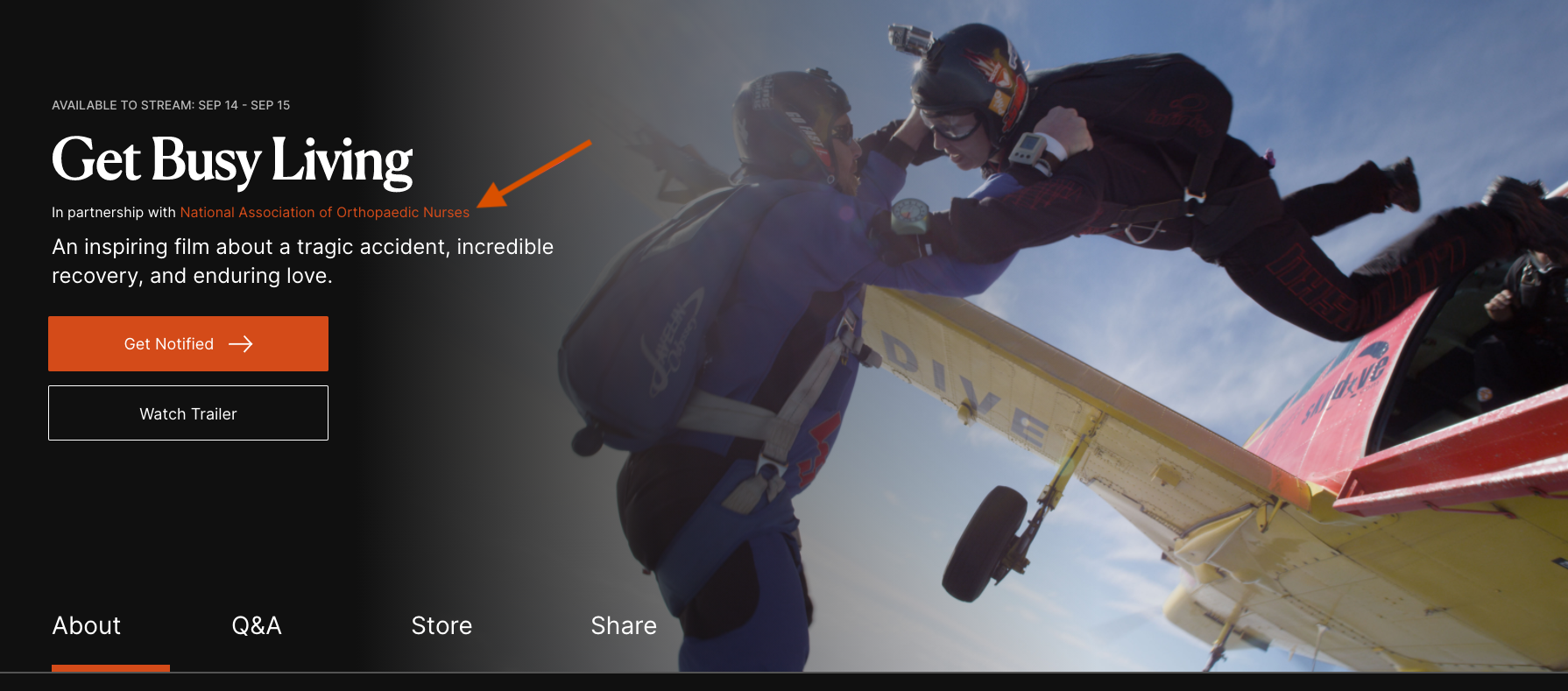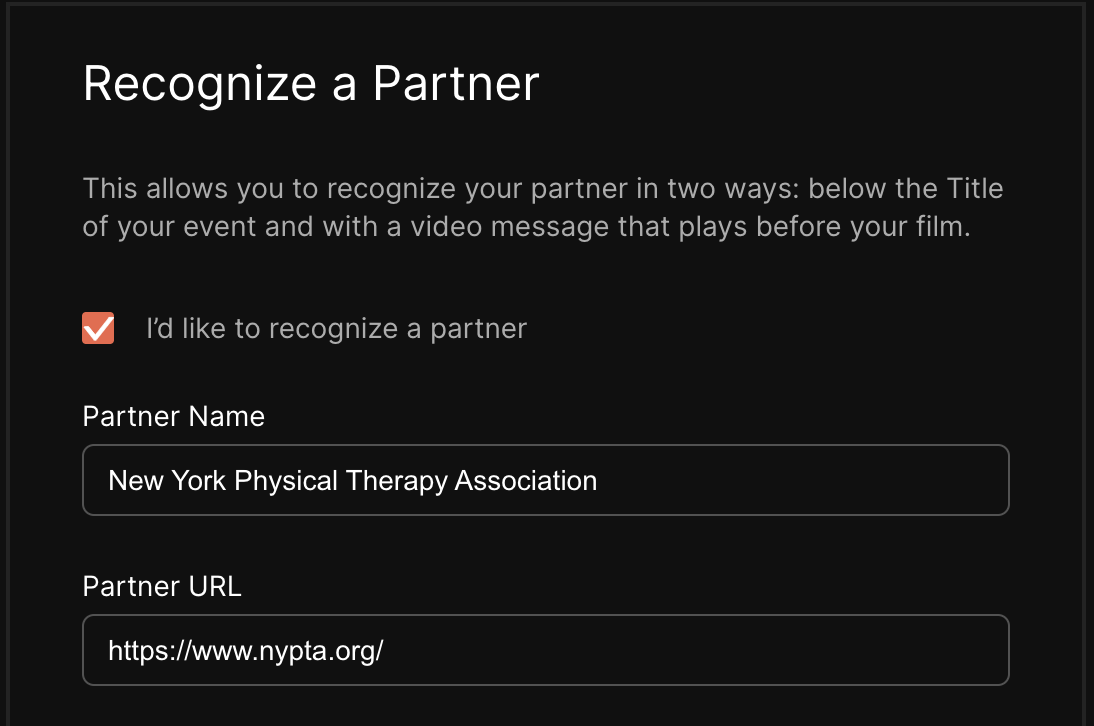 Activate this feature by checking the "I'd like to recognize a partner" box. You'll then need to add the following information:
Partner Name: This is the name that will show up next to the "In partnership with" text

Partner URL: If you would like the Partner Name to hyperlink to their website, you can add their URL here. This is optional.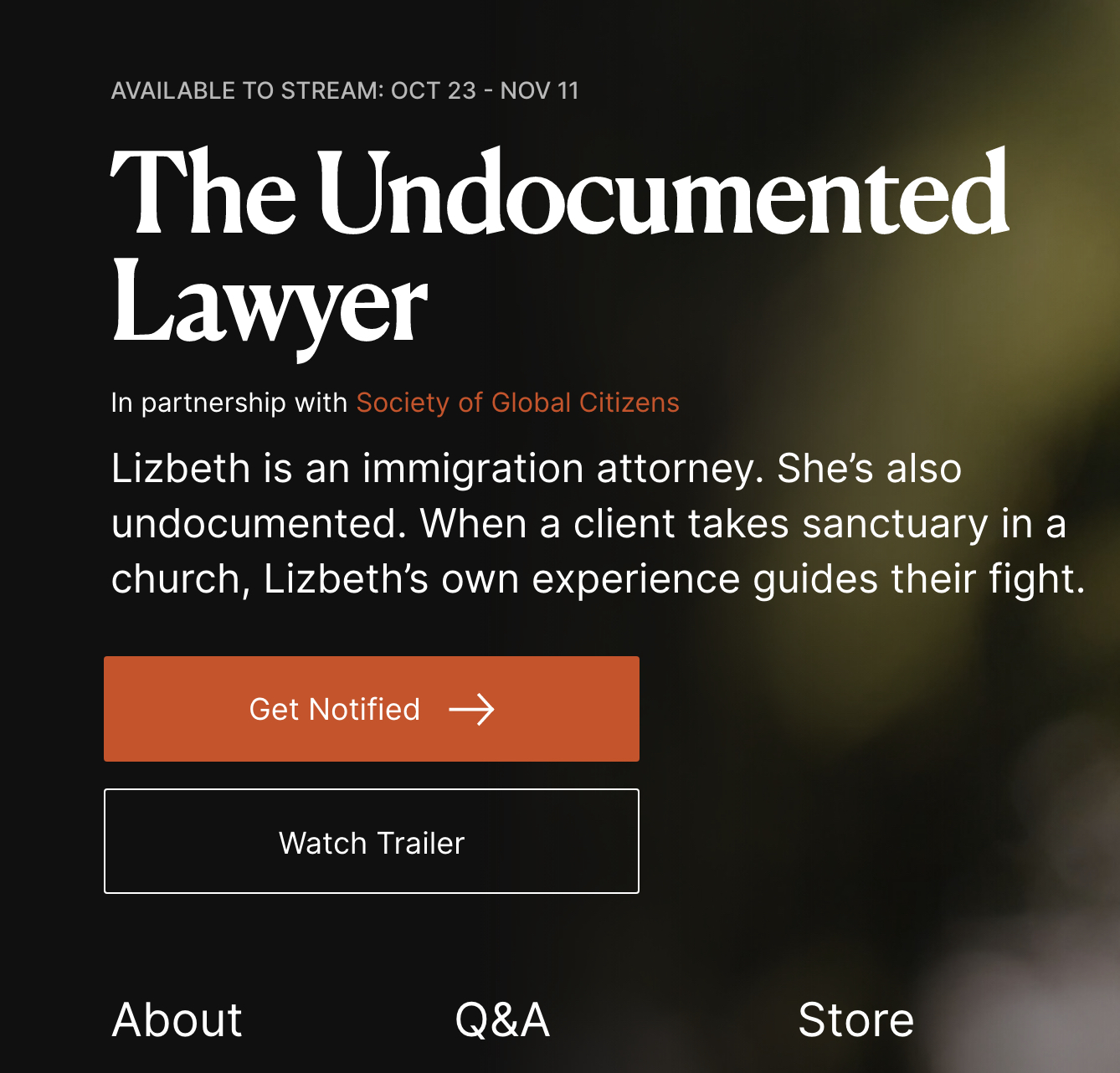 Add a Pre-Roll Partner Video Message
This video will play before you film whenever someone clicks to watch your film. It is a separate video file that will automatically play when someone clicks to watch your film. Once it is done, your feature film will automatically play.
Here's an example of an event with a partner pre-roll video - Hearts of Glass AAIDD Event.
There's many different kinds of videos you can add to this section:
A short video from you or the subjects of your film welcoming everyone to the screening

A video message from your partner organization

A series of still images with a voiceover
If you'd like to add this, simply upload the separate video to Vimeo and add the URL to the "Add Partner Video" section of the backend.
Be sure to check out the "Vimeo Settings Checklist" to ensure that your video will upload correctly.