If your banner photo is not the correct dimensions, it can affect the layout of the About page. We recommend 2000px by 1100px, but it must be at least 650px in height. Follow these instructions to resize your banner image and make your event look the best possible!
Step 1: Go to Photoshop Express
Step 2: Check The Height
You will automatically be taken to the editing menu

On the left hand side, check that you are in "Resize Image" section

On the right hand side, check the number in the Height section

The height must be 650px or higher, otherwise the image will be stretched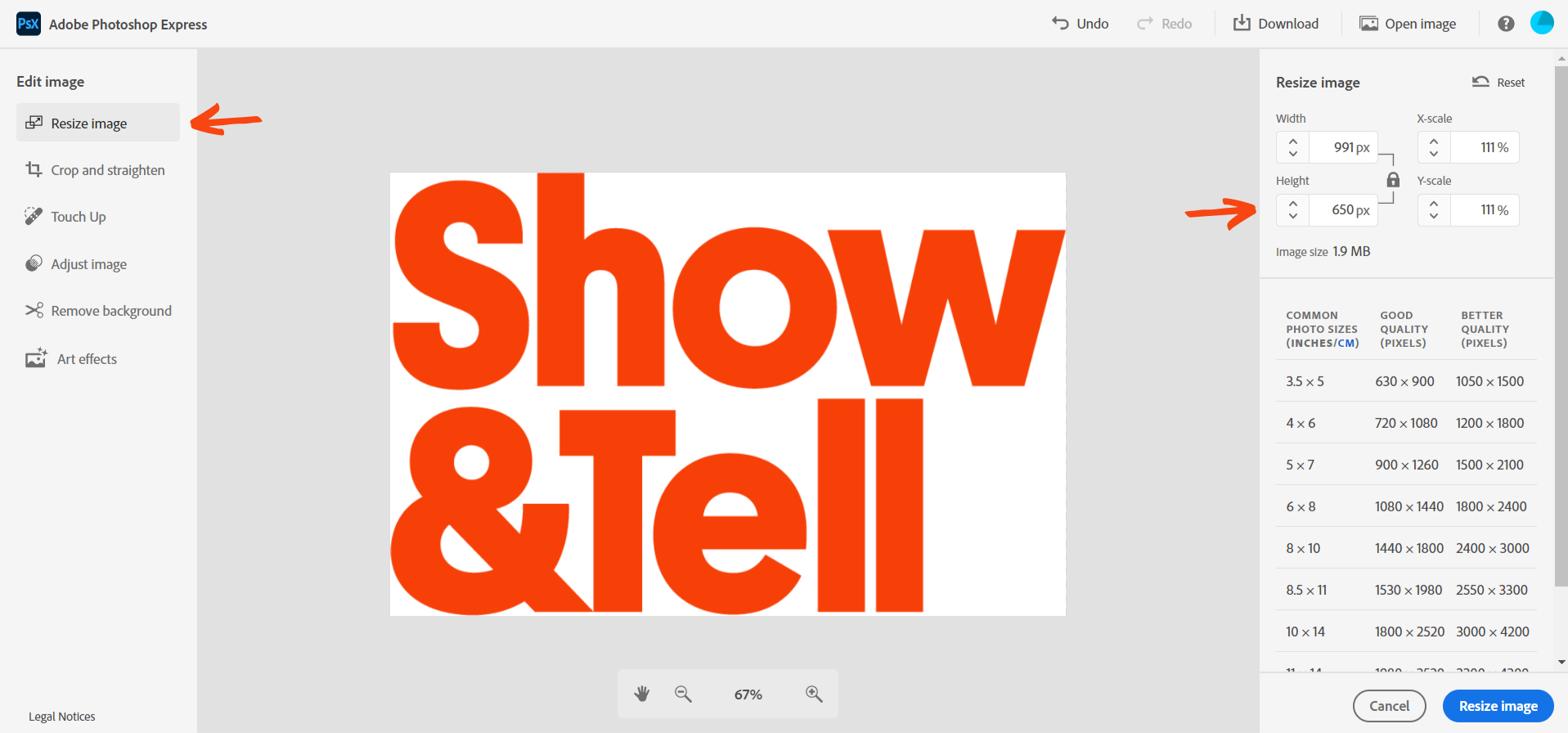 Step 3: Crop The Image
On the left side, select the Crop and Straighten option

On the right side, under the Aspect ratio selector choose "16:9"

Drag any corner of the image to expand the crop if needed

Once done, select the "crop image" option in the bottom right corner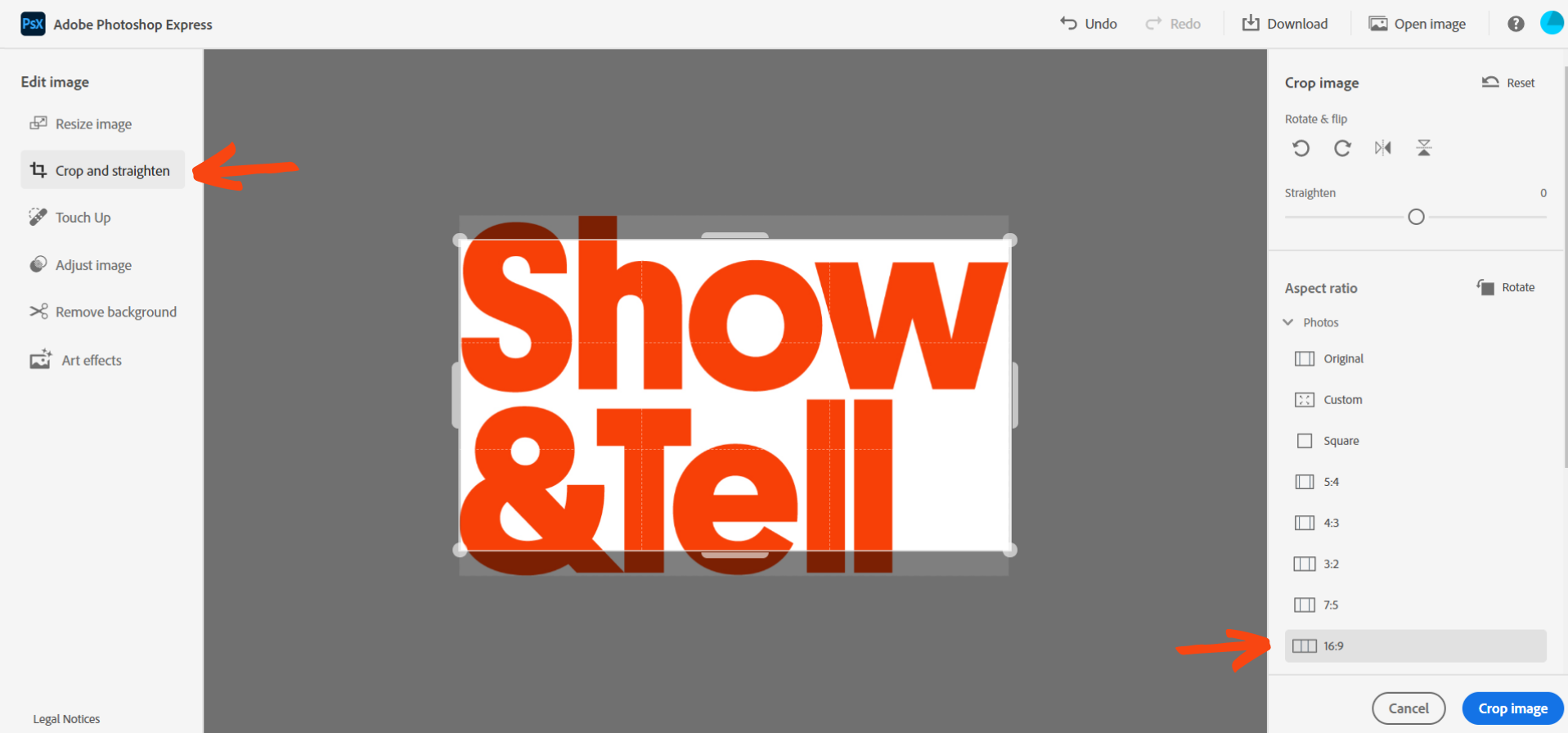 Step 4: Download
Click "Download" on the top right of the screen

Drag the Quality slider to 100

The height (second number) must be 650px or higher - cropping the image may have altered the height

If it is less that 650px adjust the crop or try a different image

To upload a different image, hit "open image" in the top right to restart the process

Adobe might prompt you to sign in or create an account, if so, this is free




Either sign in if you have an account or choose to continue using Google, Facebook, or Apple - this will be the quickest way to sign up

Once you've signed in/created an account you will be able to download the image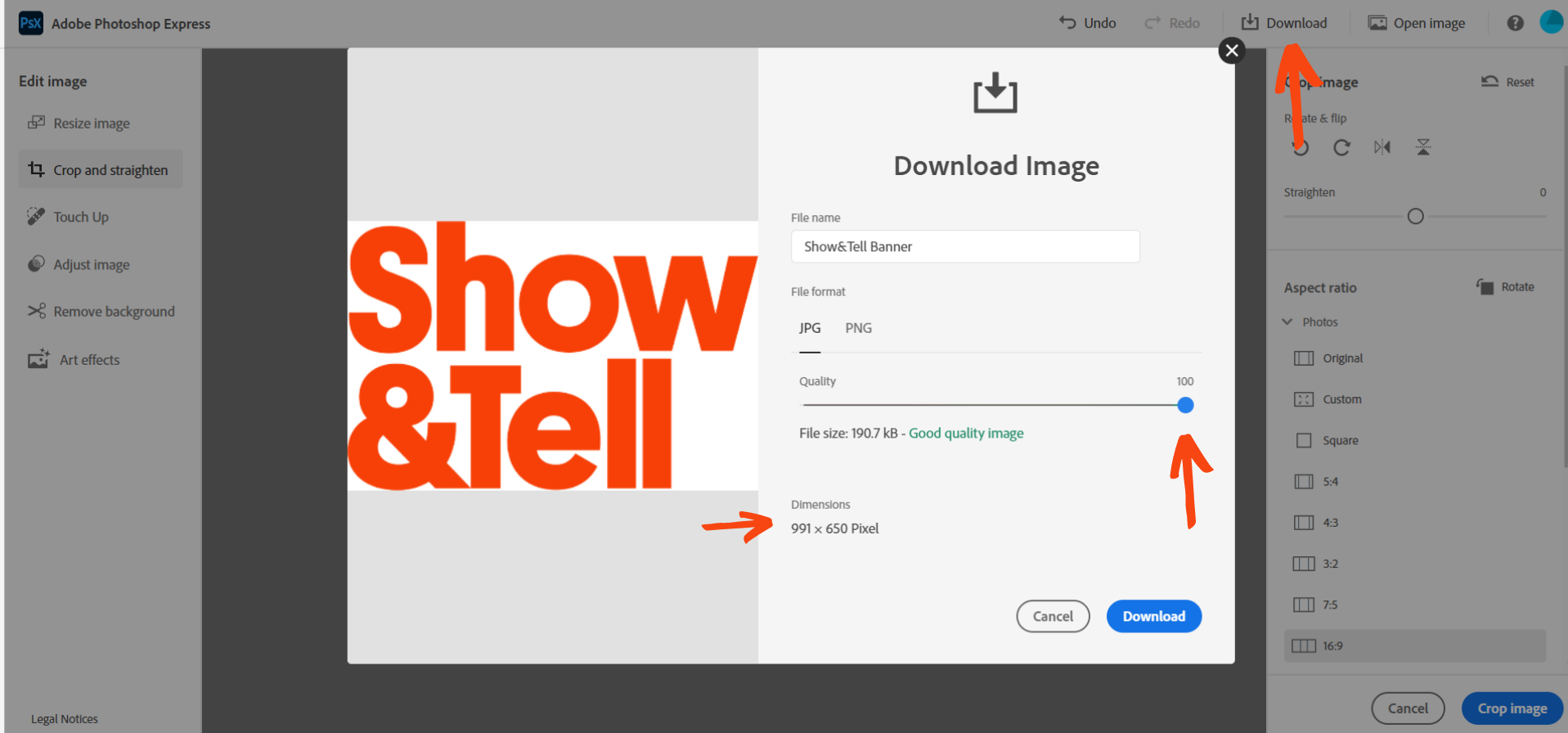 Step 5: Upload to Your Event Page
Navigate to the "film details" section on the backend of your event

Upload the resized banner photo and hit save

Preview that the banner image looks correct and you're good to go!