A pre-roll video message is the video that will automatically play when someone clicks to watch your film. This is a separate video than your feature. Your feature will automatically play after the video.
There's many different kinds of videos you can add to this section:
A short video from you or the subjects of your film welcoming everyone to the screening

A video message from your partner organization

A series of still images with a voiceover
An example of an event with a partner pre-roll video - Hearts of Glass in partnership with AAIDD.
To view, click the 'Watch Now' button
If you'd like to add this, upload the separate video to Vimeo and add the URL to the 'Add Partner Video' section of the backend.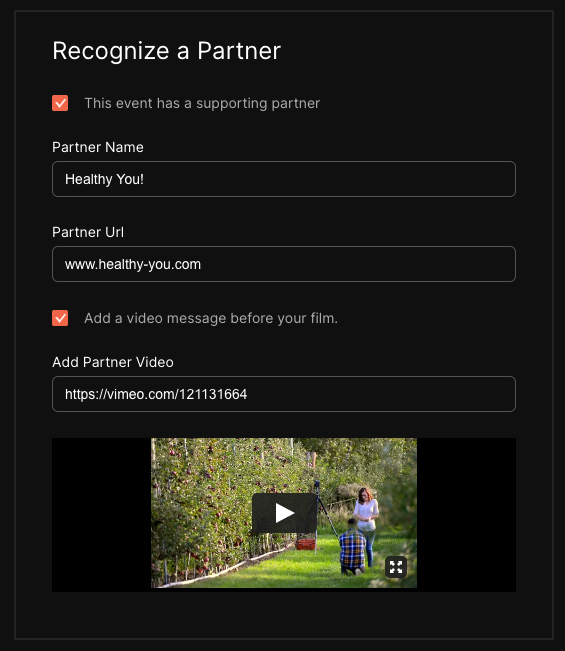 Make sure your Vimeo link looks exactly like the one pictured above.