This information will be on the main page of your virtual event under the title and ticketing information. This is the best place to add information about your event, partner organization, film, and anything else you would like.
About Section:
You can create different sections, add bolding and italics, and bullet-pointed lists using markdown formatting. Read the article, Optimizing Markdown Formatting on Show&Tell Pages, here.
Video Message From The Film Team:
This is an optional video you can upload on the 'About' section of your event page. This can be an additional video message from the filmmakers, a message from your partner, or any other video you'd like to include. Be sure to follow the steps in the "Vimeo settings checklist."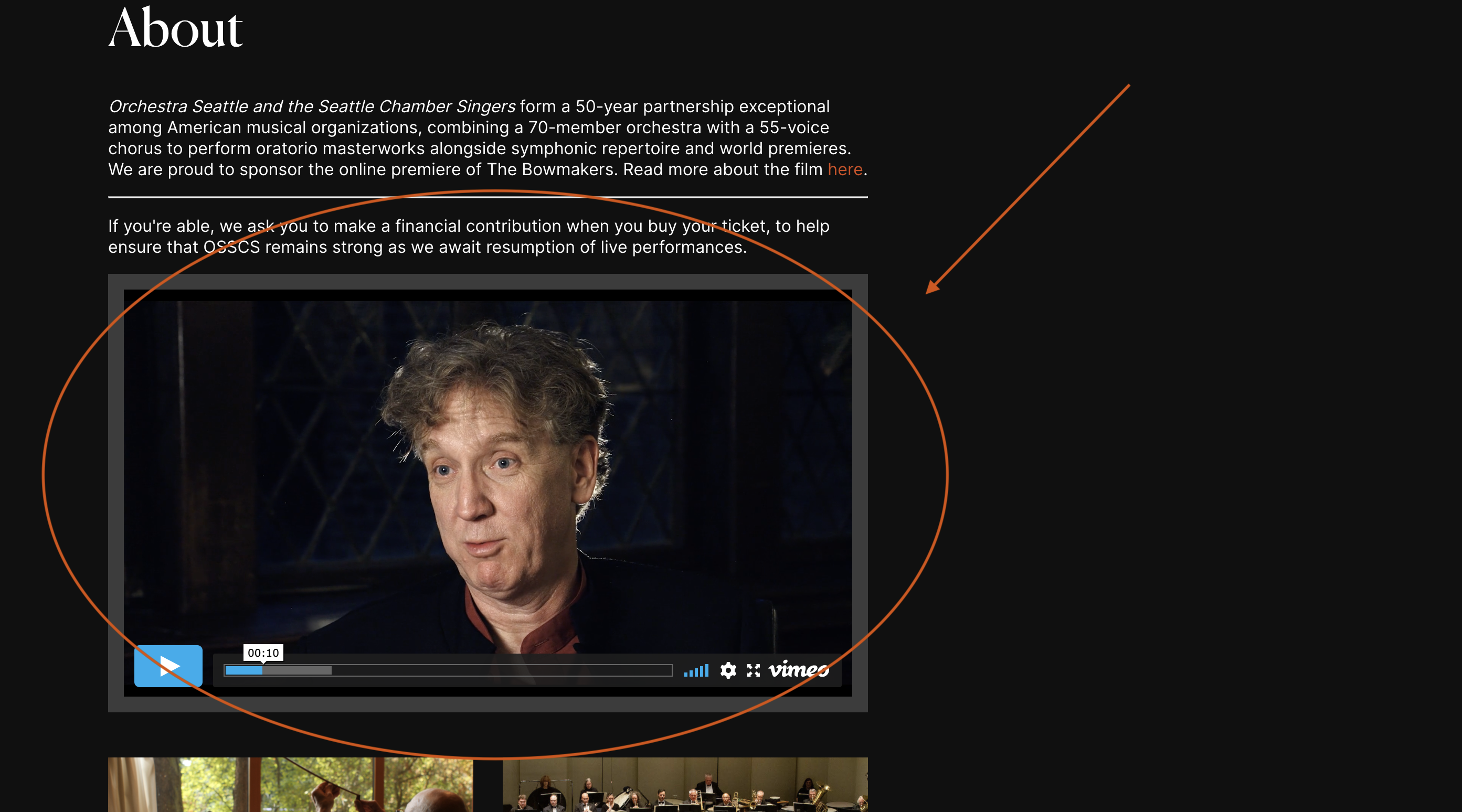 There's many different kinds of videos you can add to this section:
A short video from you or the subjects of your film welcoming everyone to the screening

A video message from your partner organization

A series of still images with a voiceover
Watch the video below that shows you how to upload a video in the About Section.
An example of an event with a video message from the film team - The Undocumented Lawyer
Caption for Video:
This caption will show under your video message.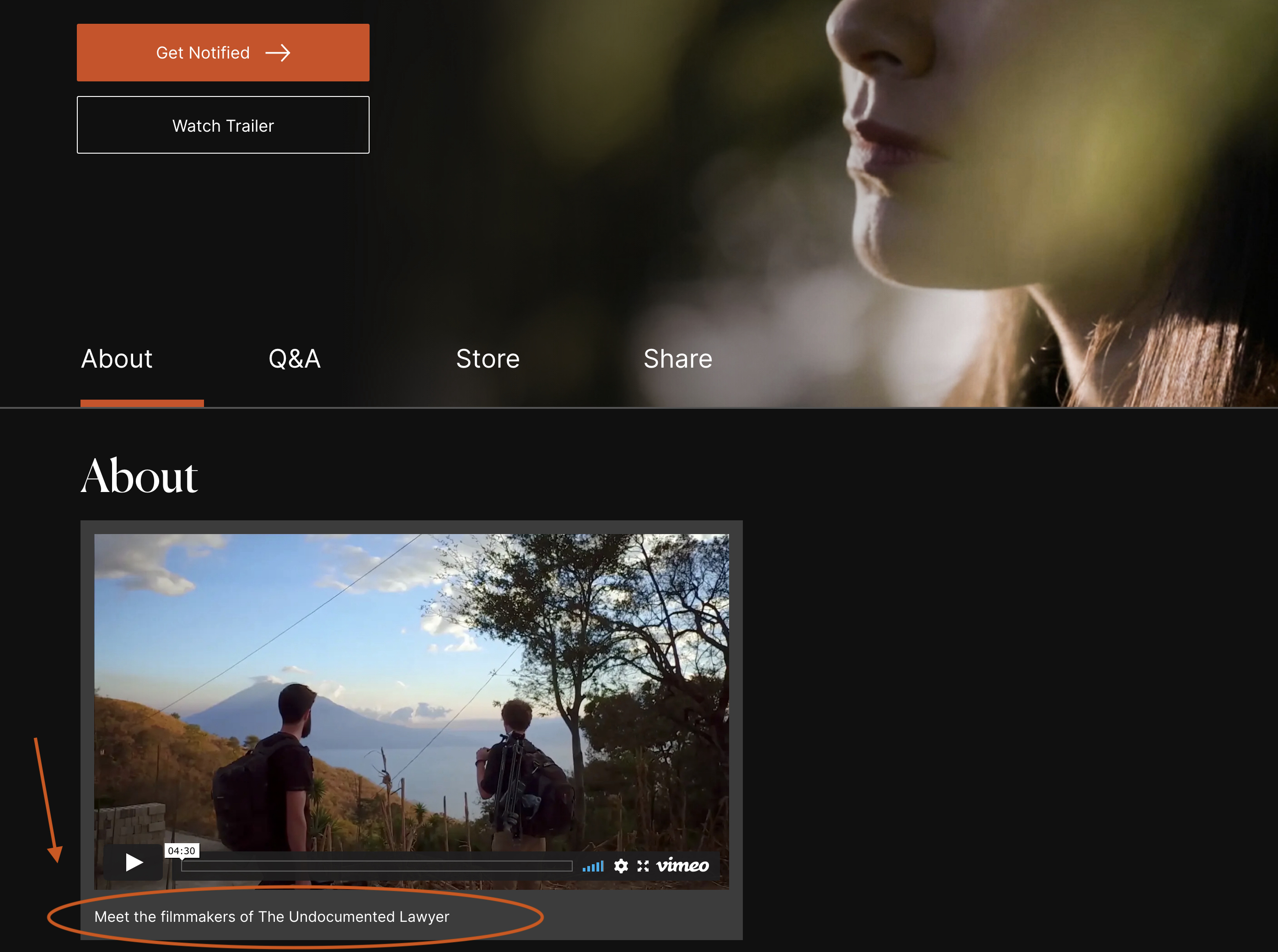 Photos:
Input as many photos as you want. These photos can include stills from your film, festival laurels, photos from your partner, whatever you'd like!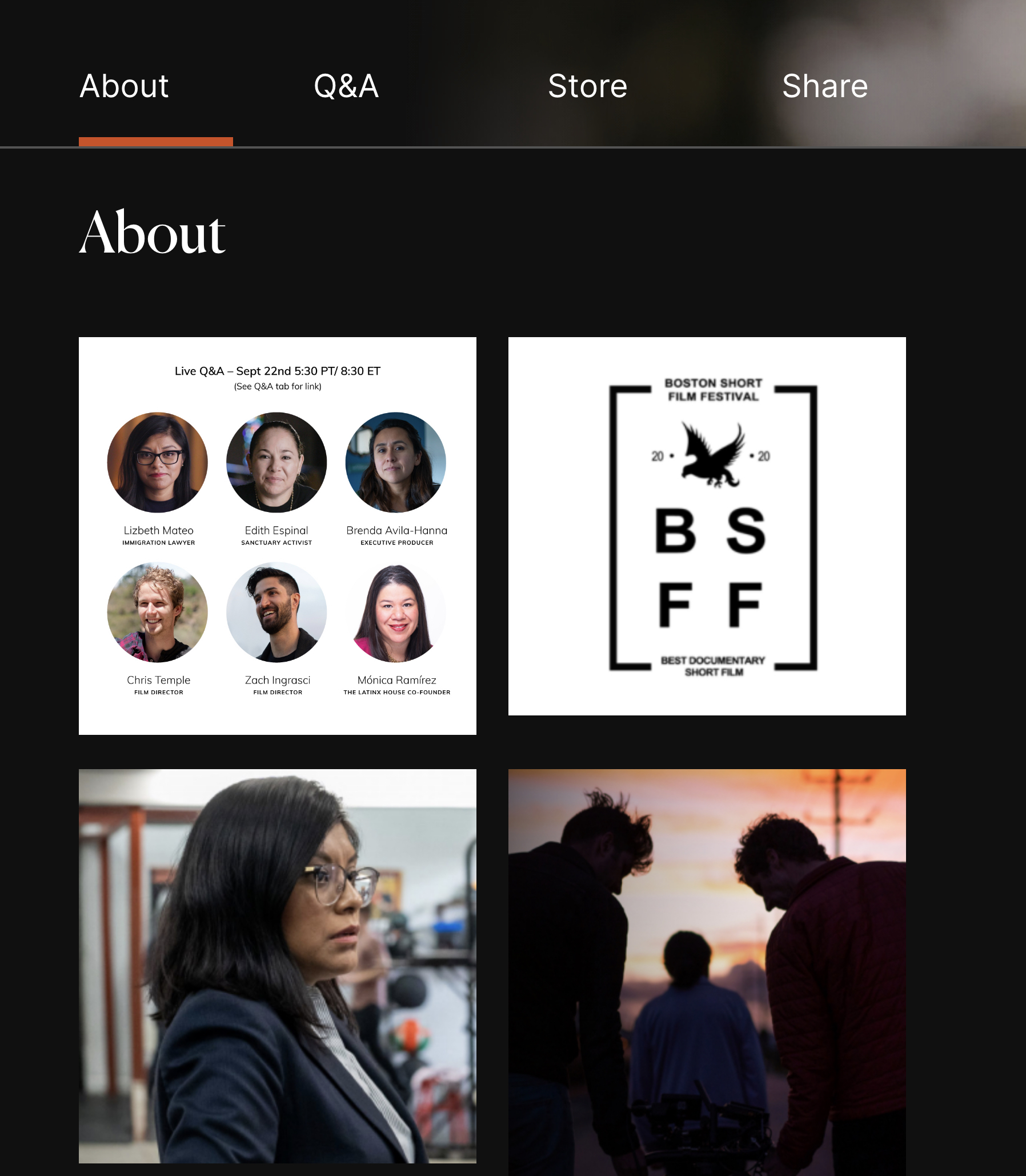 Note: Images in the About Section look best with squared dimensions (1080 width x 1080 height pixels per inch, as an example.) You can resize your photos to make them more cohesive on the page. To resize am image we recommend signing up for a free account on Canva.
Once you've added all of the above information, click 'Save' to move onto the next step!
Check out, "Choosing and Inputting Event Details" for next steps!