Follow these steps to make sure that your Vimeo link is ready to be linked to your virtual event!
Click here to watch a video of the entire step by step process.
1. Give S&T permission to embed your video
Navigate to the "Settings" of your video on Vimeo

In the "General" tab, scroll down until you get to the "Privacy" section

For "Who can watch", select the bottom most option - "Hide this video from vimeo.com"

For "Where can this be embedded?" select "Specific Domains" and then enter the domain "showandtell.film"

Press "Enter" and then navigate to the "Save" button
Here

is a screenshot of what the settings should look like at this point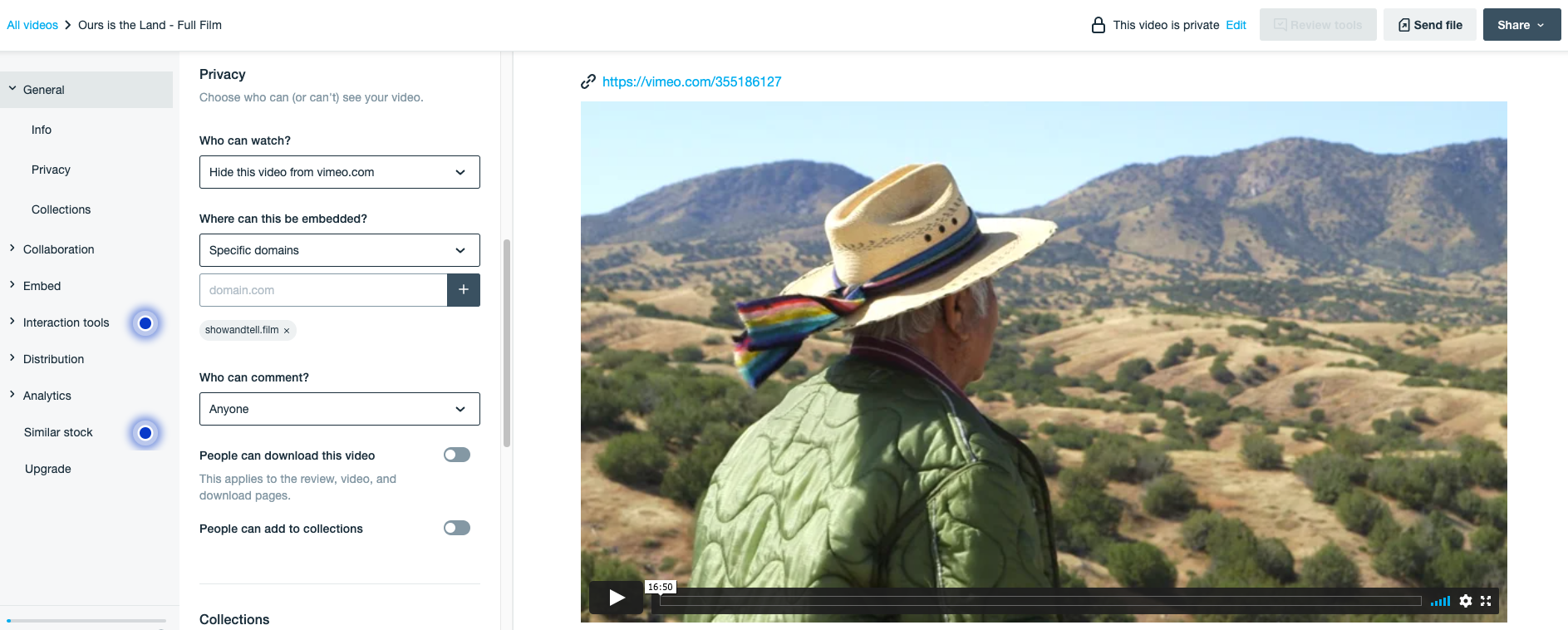 2. Remove unnecessary Vimeo icons for a more cinematic look
Then select "Embed" on the left hand menu
Under "Controls" disable Speed controls
Under "Action" disable "Let users decide" then disable all
Under "Your Details" disable all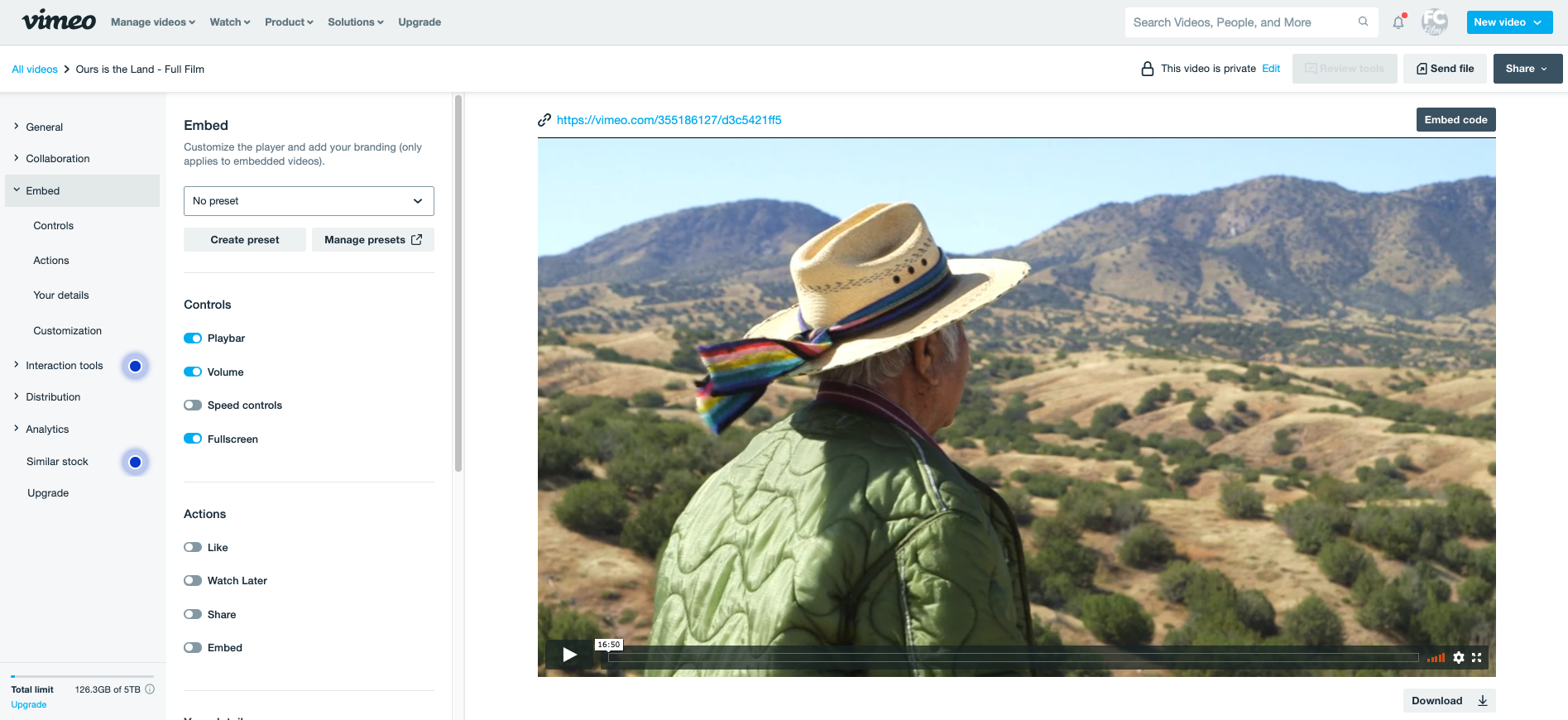 3. Change the standard Vimeo blue to the S&T orange
Under "Customization" enable Custom color and replace the Vimeo blue HEX color #00adef with Show&Tell's signature orange tone #d44b19.
Then disable "Show Vimeo Logo" and disable "Display Custom logo"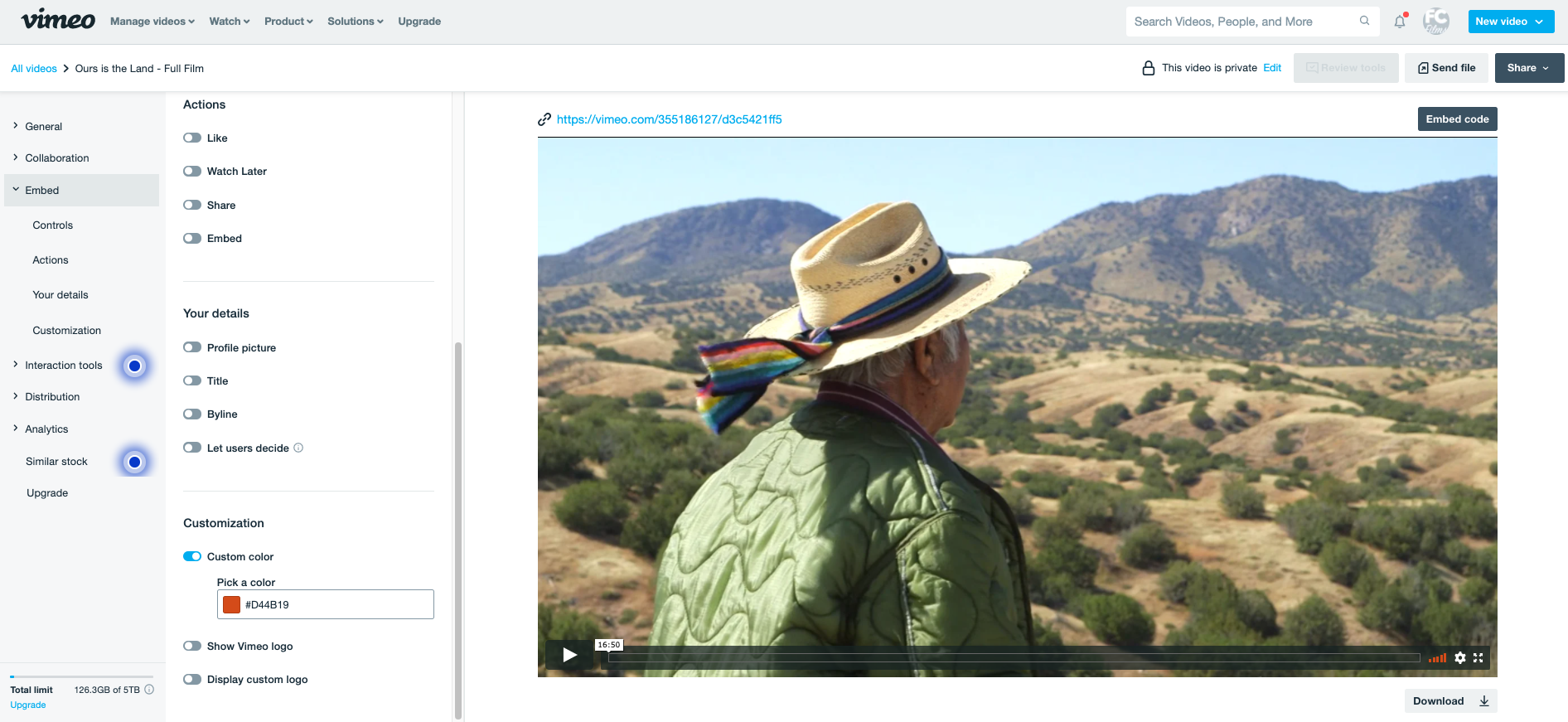 4. Copy & paste the correct Vimeo link into S&T
Don't forget to remove password protection from your video on Vimeo if you haven't already!