Follow these steps to make sure that all of the videos on your virtual event play correctly.
All embedded videos (including the feature film, trailer, About section Video message from the film team, and Partner pre-roll video) on your event need to follow this format exactly to play correctly.
1. Give S&T permission to embed your video
On the right side of the video player on Vimeo

Hover over and click the lock icon with the checkmark labeled 'Privacy'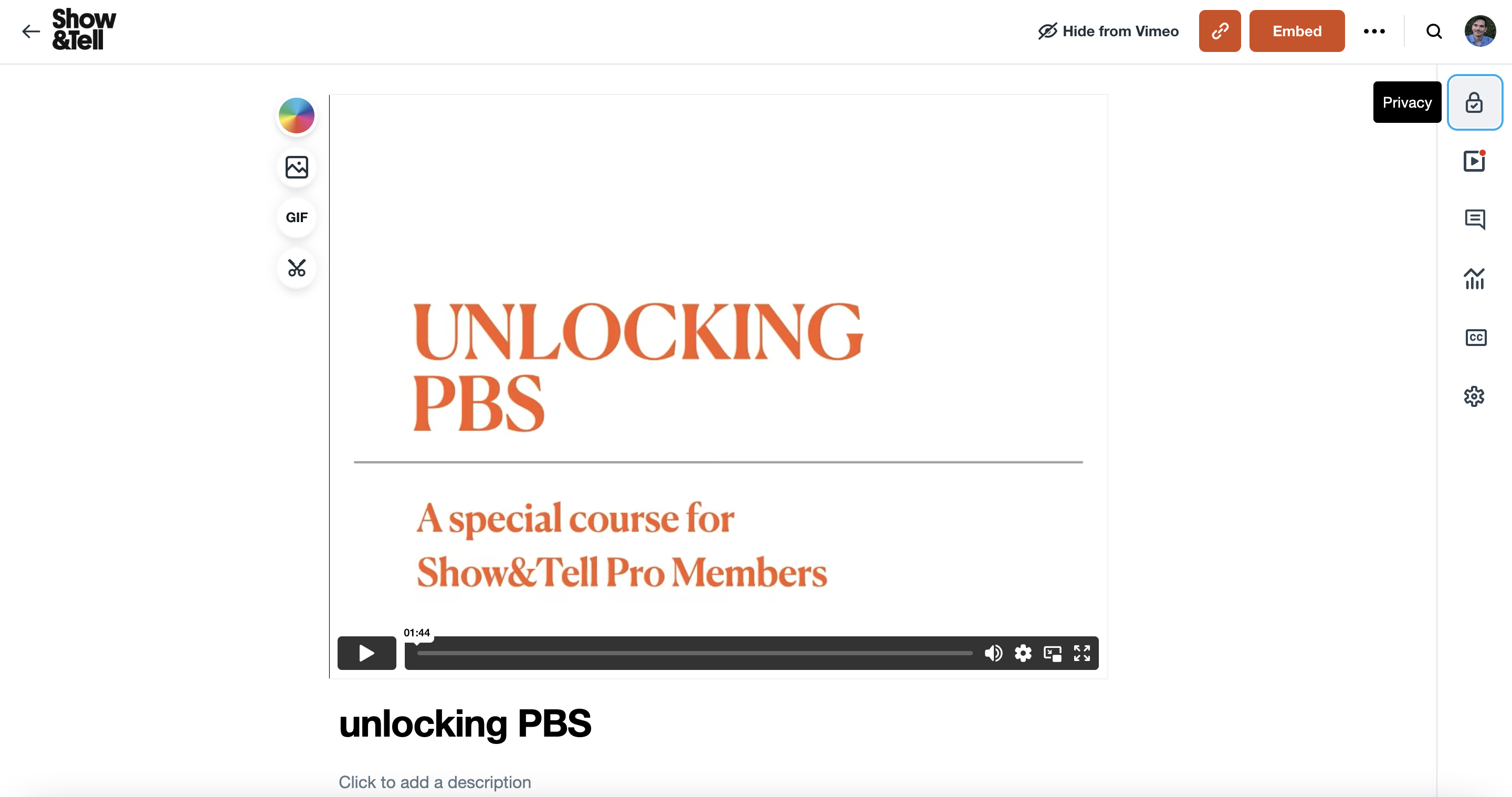 For "link", select the option - "Hide this video from vimeo.com"

For "Where can this be embedded?" select "Anywhere"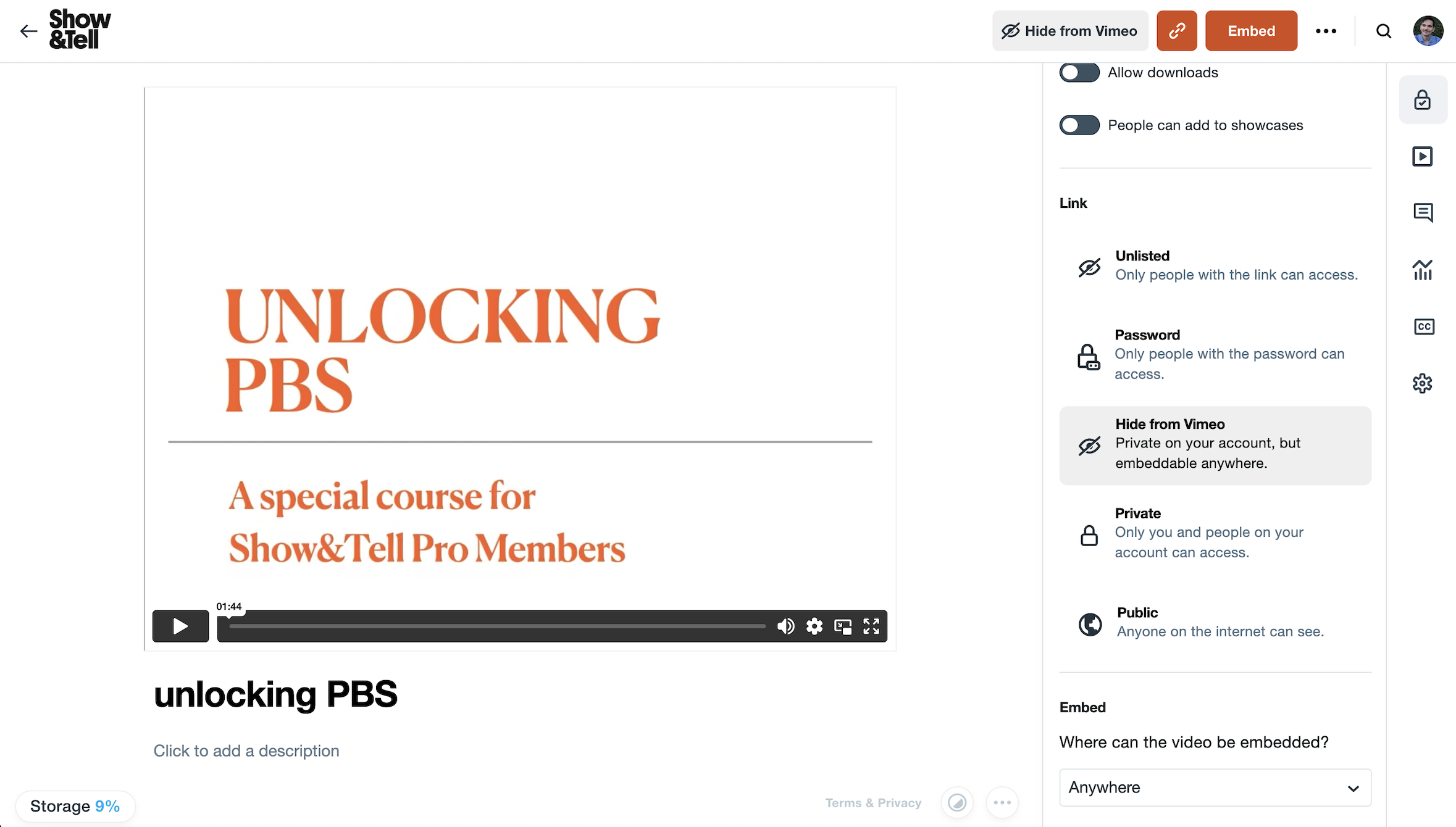 2. Remove unnecessary Vimeo icons for a more cinematic look
Select "Player" on the right hand menu
There are three sectioned rectangles to edit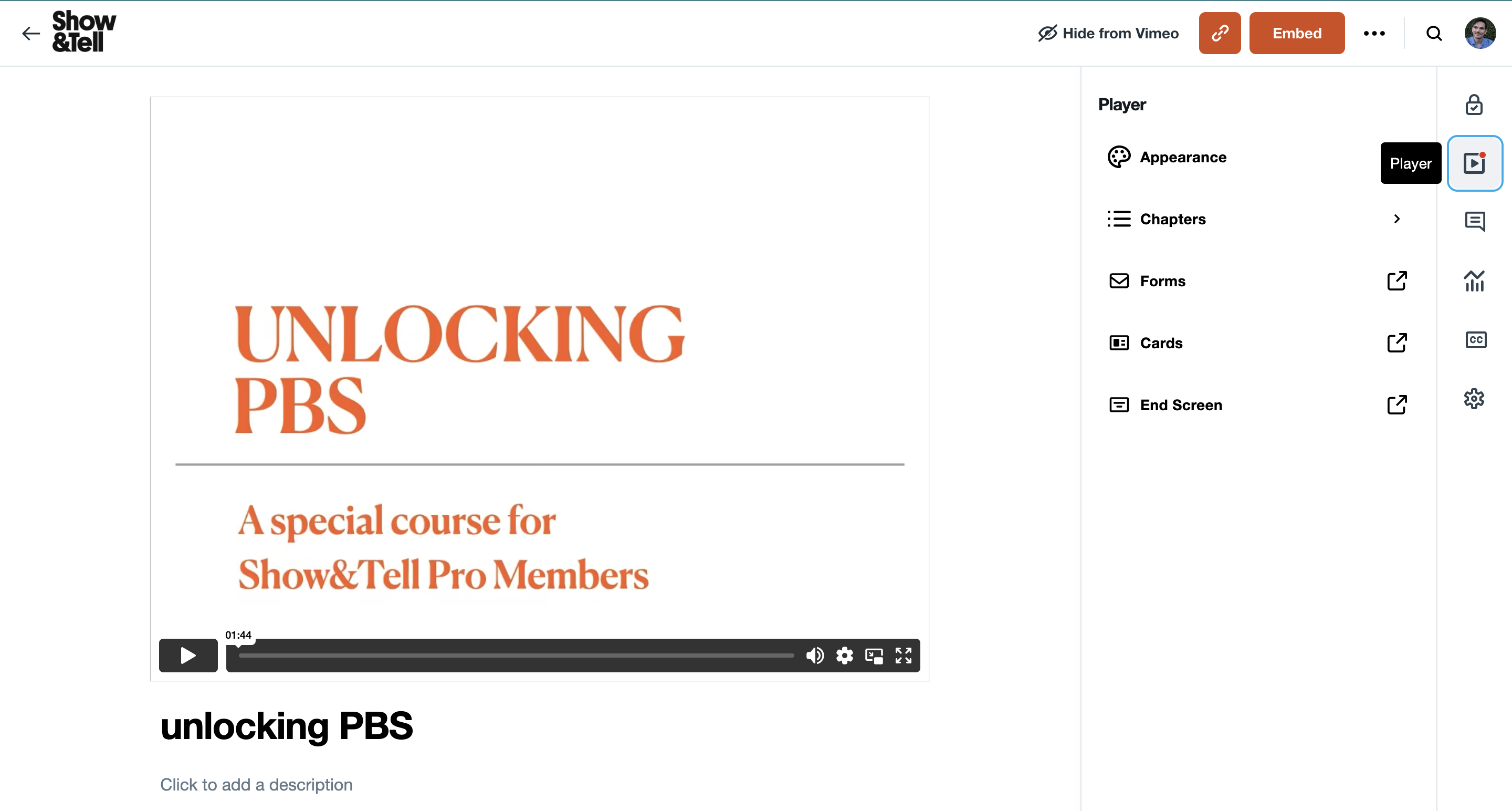 In the bottom Playbar section disable:

Show Vimeo logo
Speed controls
Custom logo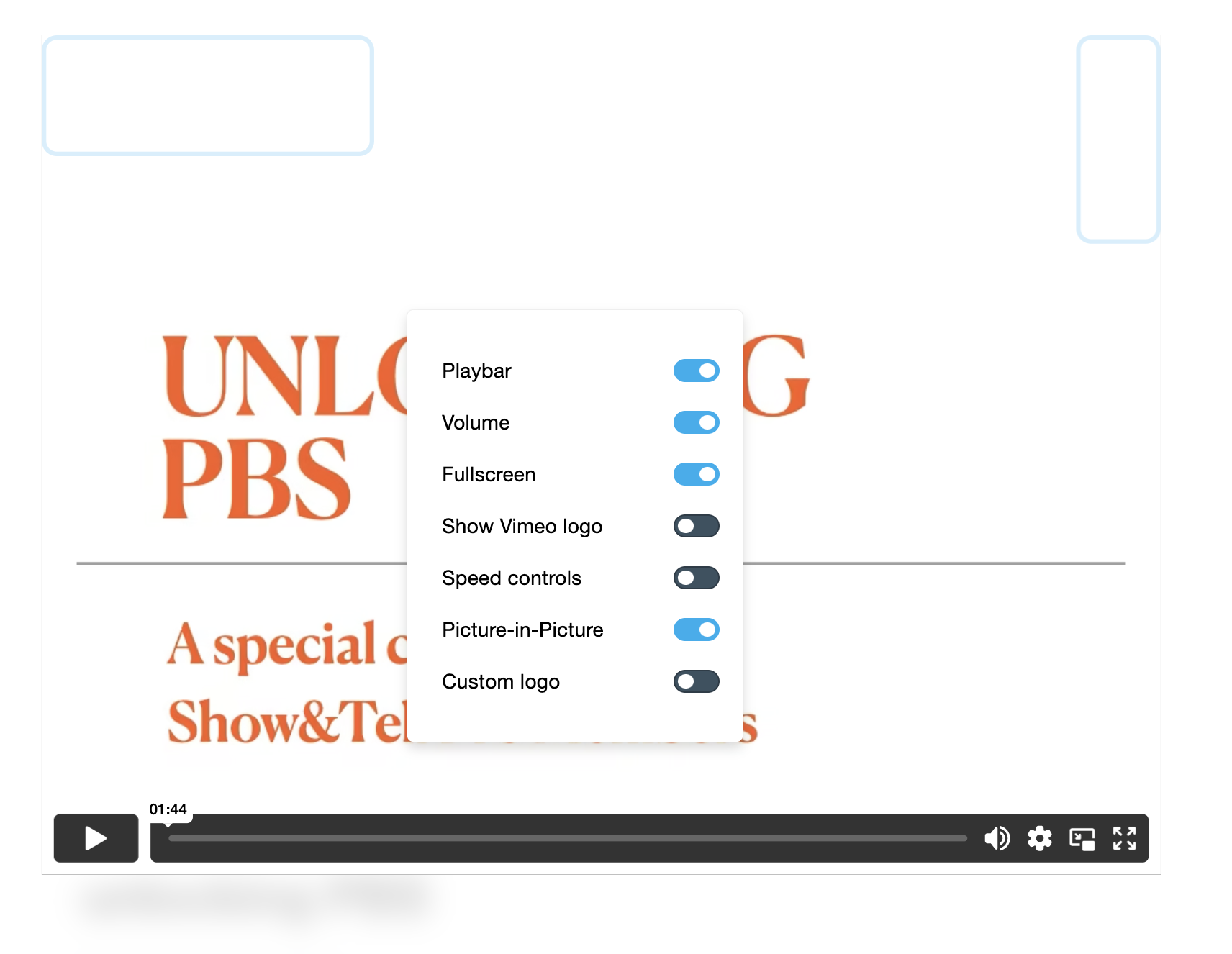 In the upper right section disable:

Like
Watch later
Share
Embed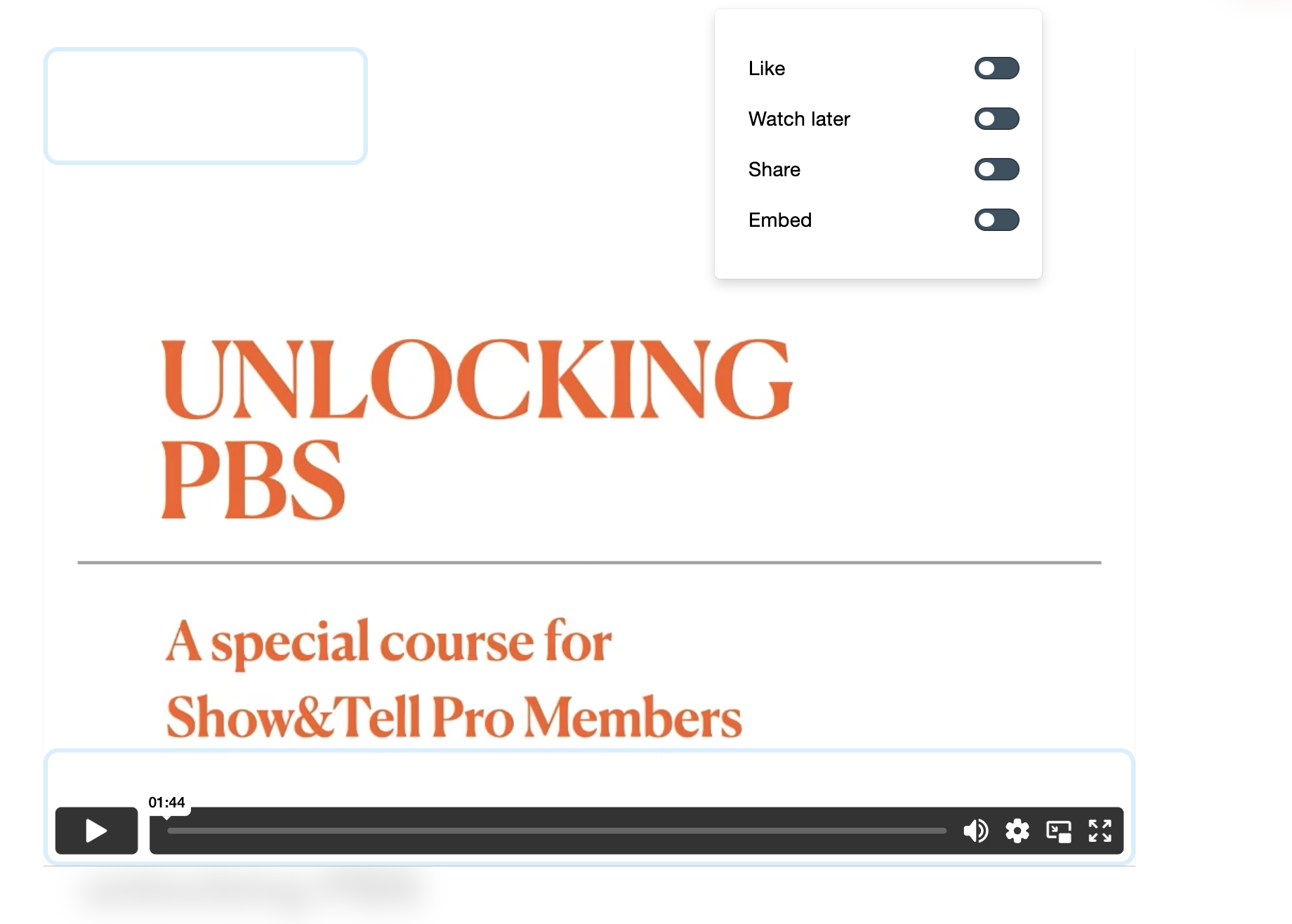 In the upper left section disable:

Profile picture
Title
Byline
Let users decide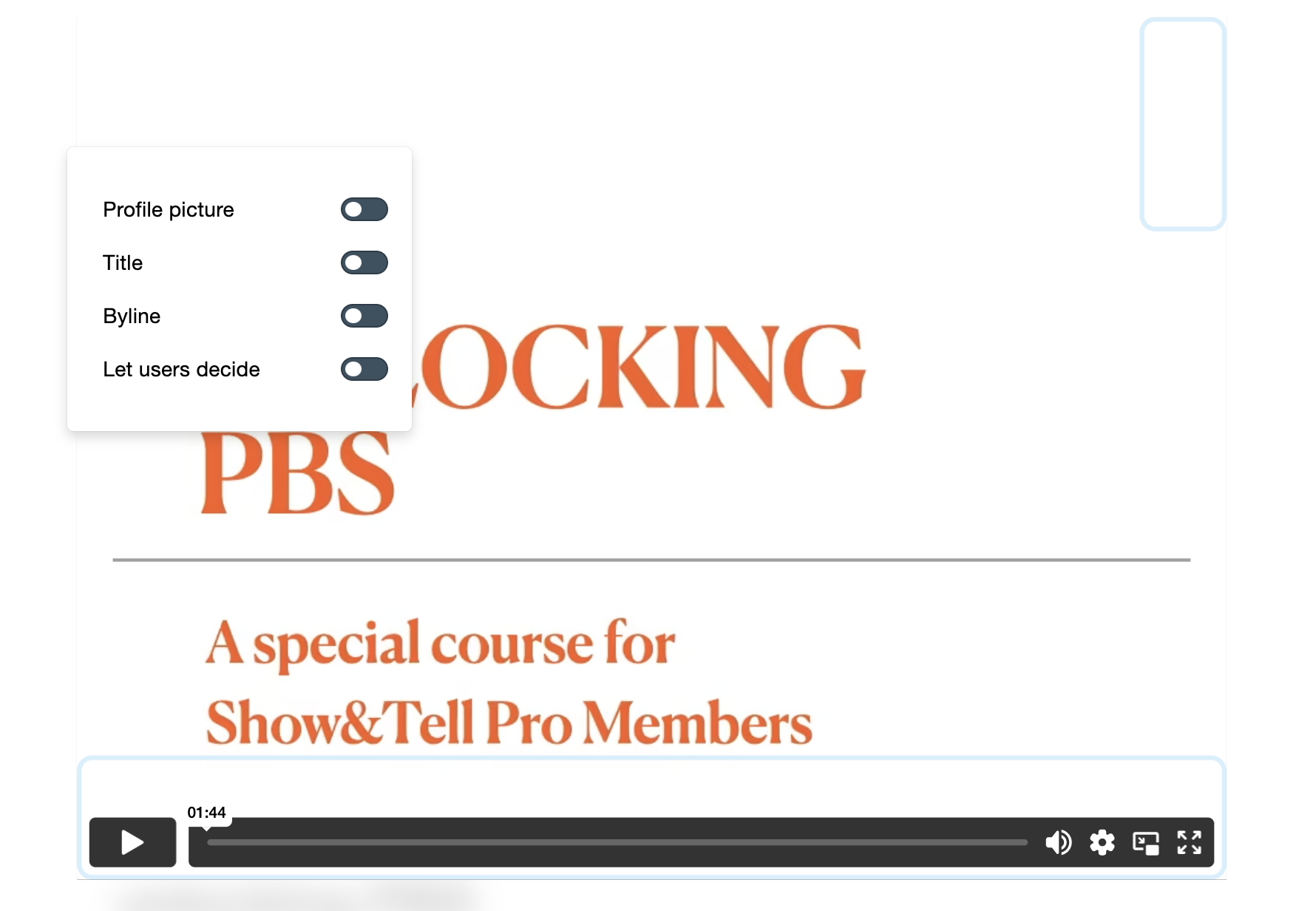 After this step, make sure you hit save in the top right corner!
4. Copy & paste the correct Vimeo link into S&T
Don't forget to remove password protection from your video on Vimeo if you haven't already!
The final touch...
Last, at the bottom of Settings click "Advanced Settings". Under Embed scroll to the bottom of the section to 'Customization' and adjust the color to replace the Vimeo blue HEX color #00ADEF with Show&Tell's signature orange tone #D44B19.
You're done! Great job :)