The store is a great way for the people viewing your film to support you. You can sell products or even collect donations after viewers watch your film.
Sell Products to Your Viewers:
We strongly recommend including a few different items for sale such as:
Digital downloads of your film

Donations of various amounts

DVDs of your film

Screening Kits of your film for other interested partners

Merch from your partners - hats, t-shirts, mugs, etc.

Whatever else you'd like!
Here are examples of a couple different storefronts: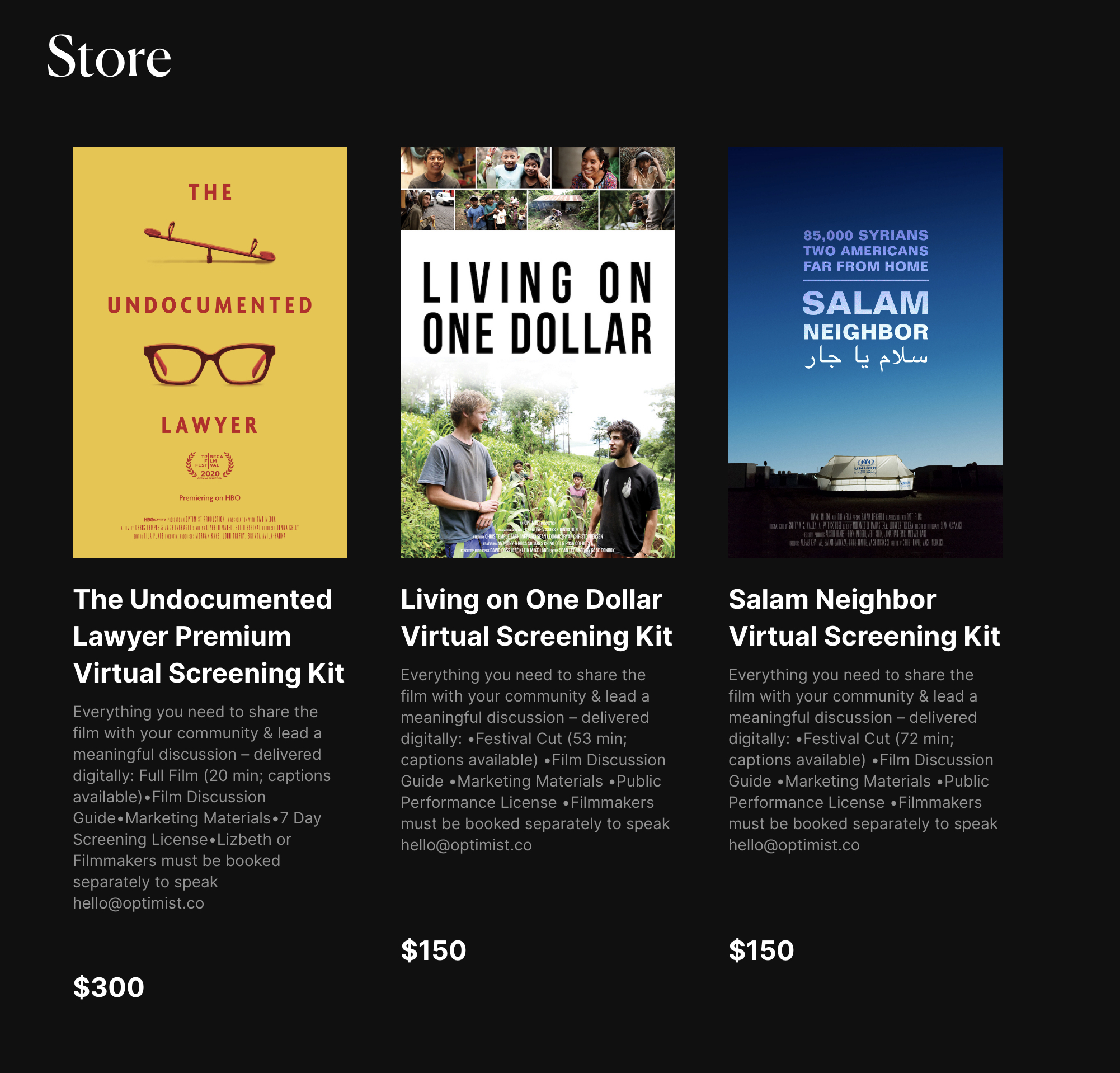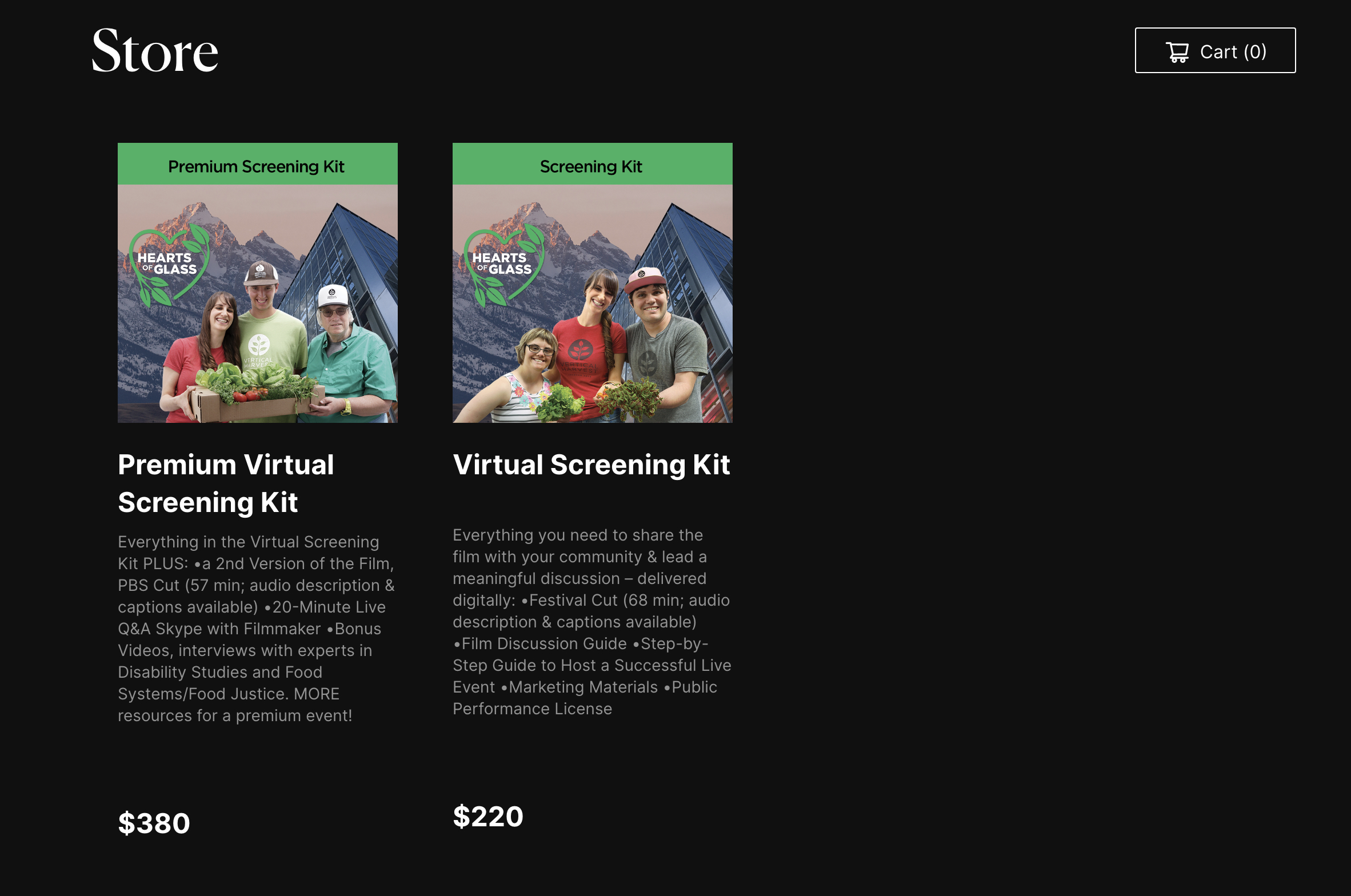 You can add up to 50 products to your store. To add to your store, click "Add Product" and then provide the following information: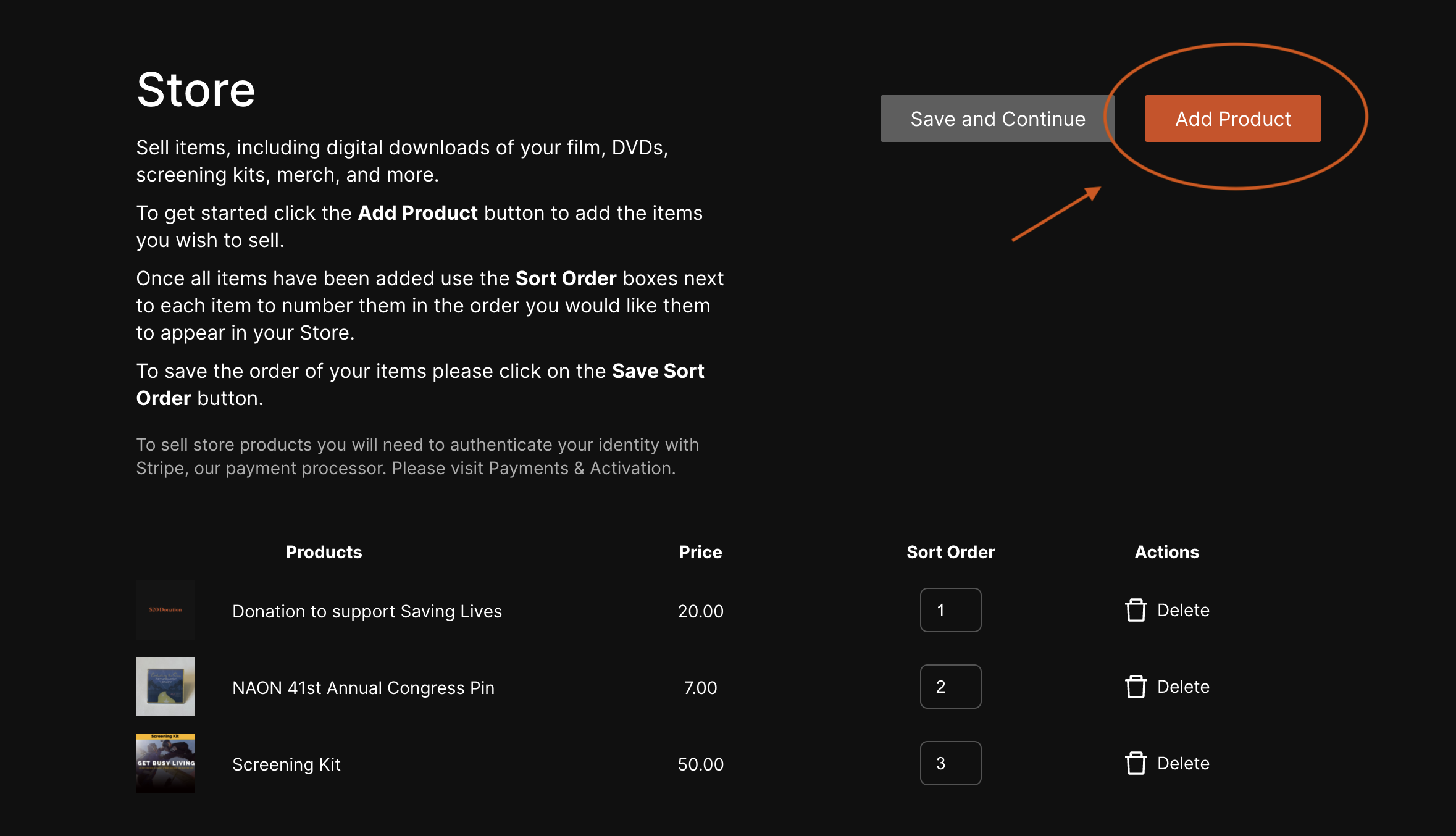 Product Name: This is what your product will be called on the store page.

Description: This is the description that will be listed under your product name.

Price: This is the cost of the product.

Photo: This is the photo that will show above the product name. We recommend using square images with 1:1 ratios, e.g. 1000x1000.
Tip: Adding donations to your store is a great way to utilize your Support Us section. Attendees can come back and leave optional donations if they missed the opportunity to do so during the screening.

You can delete store items by clicking on the trashcan button to the right of Sort Order.
NOTE: DO NOT delete products from your store once viewers have purchased it. This will delete the history of orders for that product.
The next step is to 'Build Your Q&A Section.'