This is the first step to creating your virtual event! This information will be the foundation for your main event page.
You will need to input the following information:
Title

This is the title for your event page--usually the title of your film. (Limit of 45 characters.)

URL for your event

This will be the unique URL for your event. You can choose to enter whatever you would like to replace 'my-feature-film' at the end of the URL.

Log line

This will be the brief message directly under the title of the film. The character limit is 150.

Banner Photo

The photo on the top of your event page. To optimize the look of your page across desktop and mobile devices, you must use an image with at least 1275px width by 700px height.

To check and resize the dimensions of your banner photo, check out "How Do I Add My Banner Photo?"

Trailer

Provide a Vimeo link for your trailer.

Check out "Vimeo Settings Checklist" to ensure your video will save and play properly

Feature

Provide a Vimeo link for your feature. Follow the instructions below to ensure your video plays properly.

Hit Save!

REMINDER: your event will not save until you save on the 'payments & activation' page (you can always go back and edit the event later!)
Congratulations, you've taken the first step to creating your event! Step 2, is to Input The 'About' Section.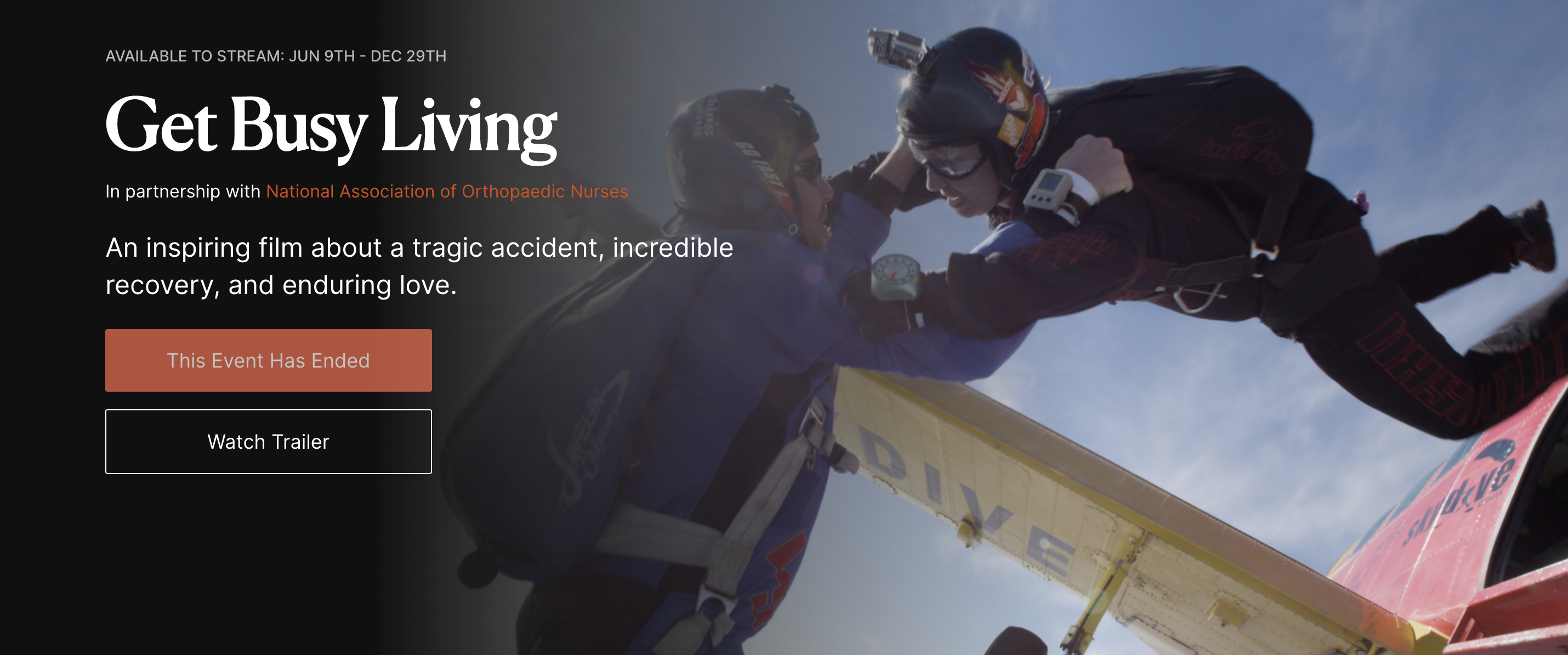 Click on the image above to view a great virtual event example, Get Busy Living.
Watch this video to see how to put together a virtual event!